This February, H2O+ Beauty is launching an entirely new line for winter, which is full of even more amazing products for your skin — which we will no doubt be in even greater need of by the time the February coldness kicks in. The line features products in two different scents, teak rose and lemongrass, so you have your fair share of options. Here are some of my favorite products.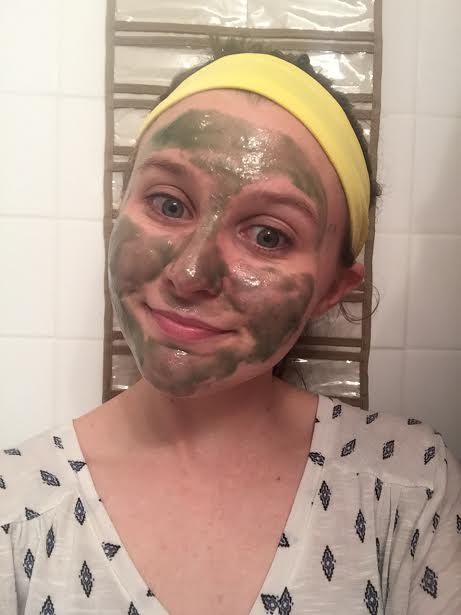 1. Refining Matcha Detox Mask 
AI'm a sucker for any mask that I can peel off my face. But what sets this apart from any other peel-off mask I've ever tried is that it is actually 100% pain-free. It doesn't pull away at the little hairs on your face, but manages to get deep inside your pores and help ease the sight of impurities. Peel it off and you can see the gunk it's pulled out of your skin — so painless, so satisfactory. Also: It's this shimmery pretty green color!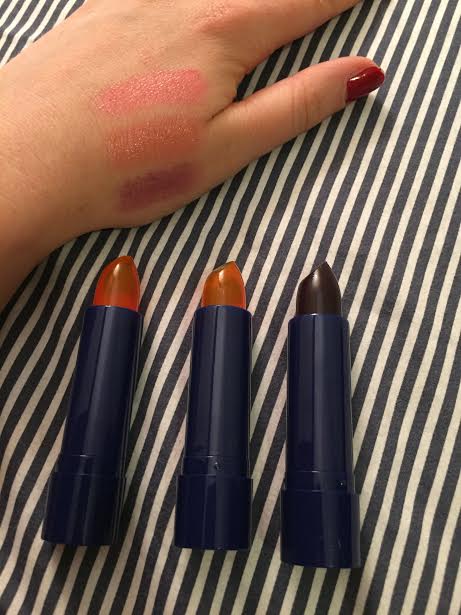 2. Lip Gels
These sheer lip colors come are perfect if you just want to give your lips a little tint of color. I've swatched the "Blush Crush," "Coral Authority," and "Cloud Wine" colors from top to bottom in photo, so you could see that even though it's a lip gel, these are super pigmented. It's ultra hydrating and is pretty solid for a gel lipstick. Wear it alone for a shimmery, sheer look or over another color to go bold!
3. On the Move Dry Body Oil
This body oil is perfect to apply just out of the shower or whenever your skin is in need of a little pick-me-up. Since this is an oil and a spray, I was pleasantly surprised that it isn't slippery or oily at all, and dries super quickly. It's made with lemon peel and quinoa seed oils, which leave your skin 100% glowing and 0%  greasy.
4. On The Move Body Butter Stick
H2O+ Beauty really tries to fit into your busy, on-the-go lifestyle, and products like this are actual life saves. This body butter stick has all the hydration and smoothness of body lotion, and you can easily pack it in your purse without having to worry about making a mess. Made with Sunflower Seed Oil and Coconut Seed Butter, it will nourish your skin and leave you smelling amazing.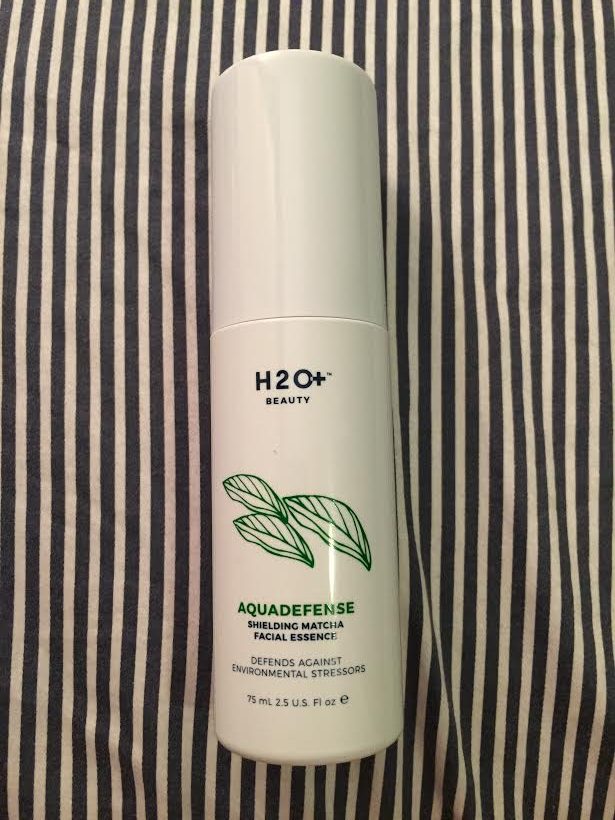 5. Shielding Matcha Facial Essence
Another phenomenal on-the-go product that you can easily throw in your purse, this recovery mist is great for whenever your face needs a little pick-me-up throughout the day. Made with matcha green tea and rice bran extracts, it's designed to combat environment stressors that can prematurely age our skin, which is definitely necessary if you live in a big and very polluted city like New York. It's also very versatile: you can apply it before your makeup as a toner and after as a setting spray.
H2O+ Beauty's winter line is available on their website and in Ulta stores in February, and you don't want to miss out on these beauties!
—Devon Kelliher