Who talks about 1996 more than Jay-Z? Well, now, it's all of us, though we express 1996 sartorially. I have bought a pair of 1996 light denim with holes. It's identical to the ones a boyfriend gave me when I was in high school (in 1996) when I went to a party he held at his house where we watched Pulp Fiction, which had just come out ON TAPE. Okay? What goes best with a choker and high-waisted, sky-blue denim?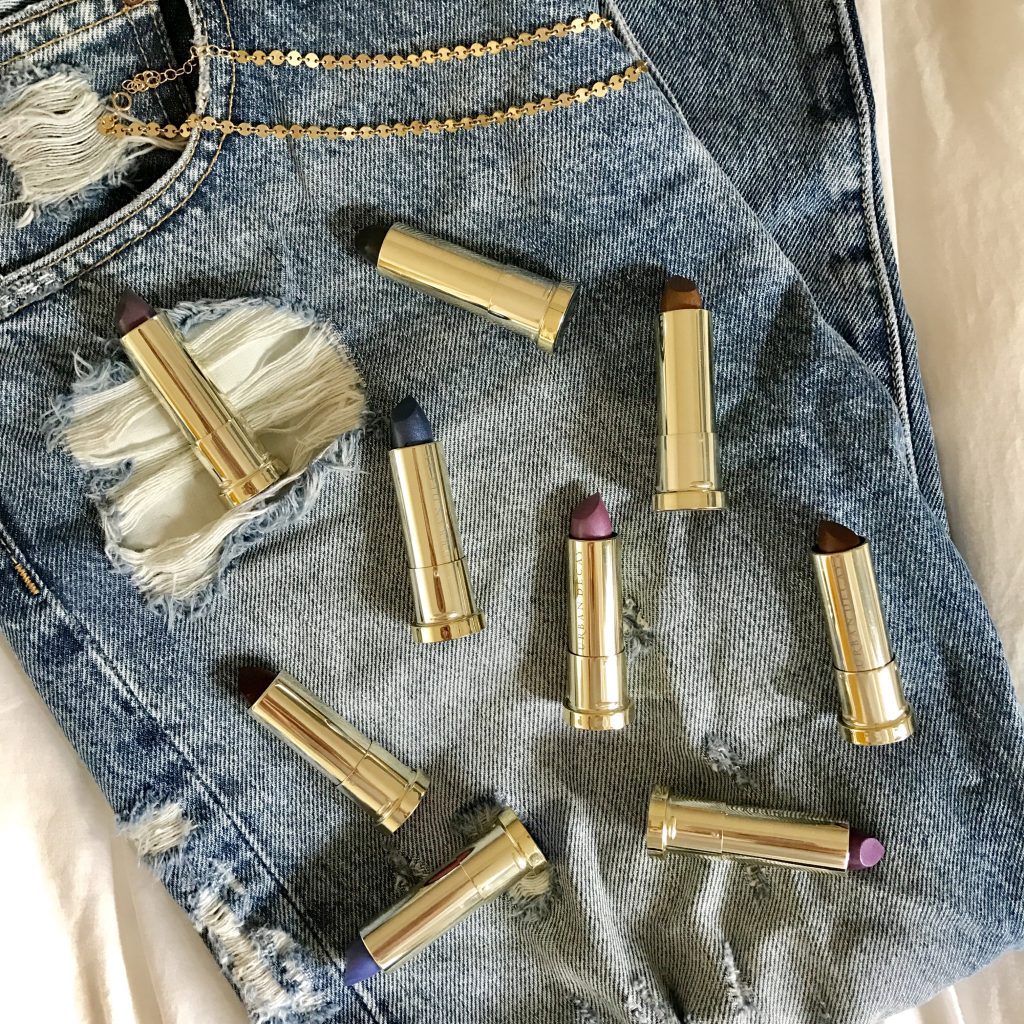 The same lipstick I wore to the aforementioned party: Urban Decay Roach lipstick, from the iconic brand's inaugural collection. Because it's back, friends. The shades are 20 years old, but infinitely wearable in 2016, with new and improved formulas. You won't miss the dragginess of 1996 lipstick texture, plus you'll get the benefits of the brand's proprietary Pigment Infusion System, which gives each shade creamy, hydrating color payoff.
The collection includes:
Oil Slick, sheer black with silver micro-glitter
Frostbite, frosted deep blue with multicolored micro-glitter
Smog, deep coppery bronze
UV-B, vibrant blue with purple shift
Pallor, frosted lavender with gray shift
Plague, bright purple with pink undertone
Bruise, sheer deep burgundy red with green shift
Roach, deep burgundy-brown
Asphyxia, soft lavender with blue micro-glitter
Each shade in the Urban Vice Lipstick Capsule Collection retails for $17, available at Sephora.com.