1. New Yorkers, mark your calendars. The Tompkins Square Park Halloween Dog Parade returns October 22nd, and you best be damned you don't want to miss it. Check out the details here along with photographs of last year's dog costumes to increase your excitement level by 100000%.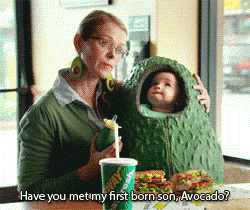 2. Avocado jack-o'-lanterns are apparently the trend for this year's Halloween, because pumpkins are just so cliche. Find out how to make this Instagram-worthy decoration for yourself
here
.
3. Still recovering from the first presidential debate? Well, we have one week to brace ourselves for the next one. In the meantime, check out the ~official~
2016 Debate Drinking Game
for a surefire way to make politics more exciting and to forget about the depressing state of our country. Woohoooo!
4.
This famous tattoo artist
offered to tattoo people for free but made them put their arm in a hole so that they had no idea what he was drawing. And some people actually took him up on this offer??
5. Okay, gonna need you to mark your calendars AGAIN because Freeform (aka ABC Family) just released their
movie schedule
for the 13 nights of Halloween. Hocus Pocus and Halloweentown, yes, yes, yes.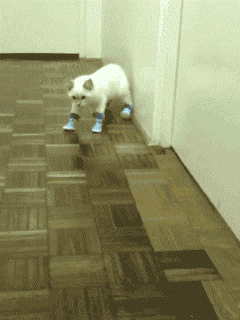 6. The change from summer to fall weather happened in literally 24 hours and all of a sudden we're all left trying to find our boots and sweaters. Check out these
fall shoe trends
that will make you excited it's fall again.
—Devon Kelliher