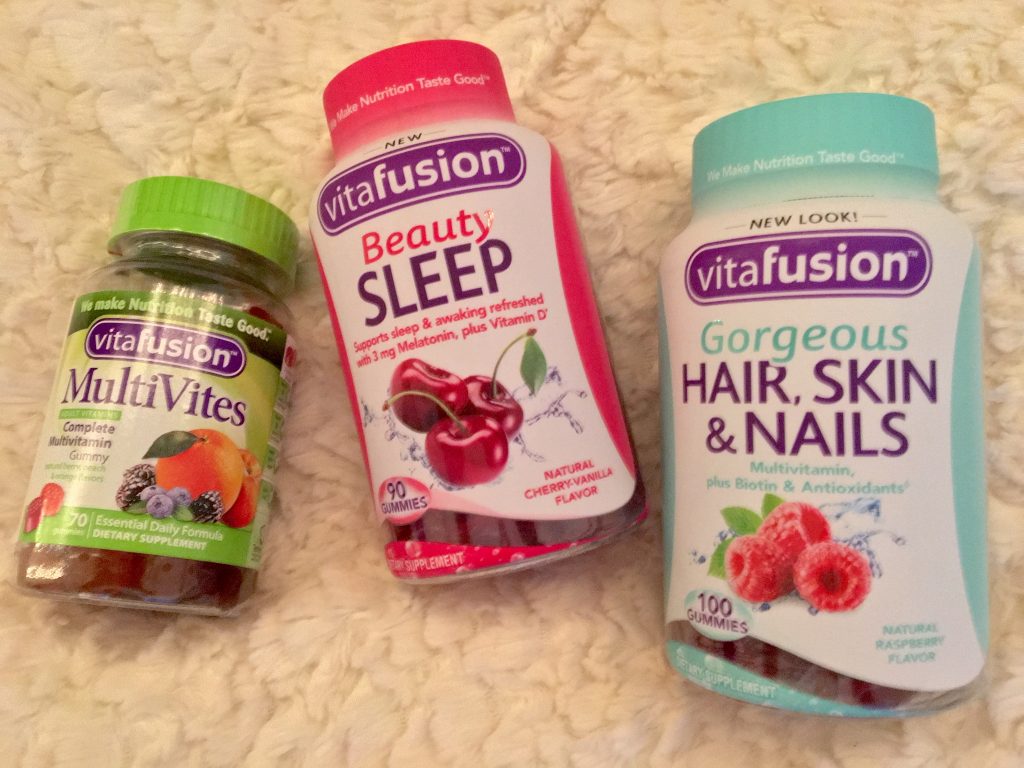 If beauty is the result of wellness,then adult gummy vitamin brand, Vitafusion – containing real fruit powder – is the key to achieving it.  Although Vitafusion's Gorgeous Hair, Skin, & Nails supplement is not the newest to the brand's gummy gang, the great taste makes taking the biotin and antioxidant vitamins C and E filled gummies anything but a morning task.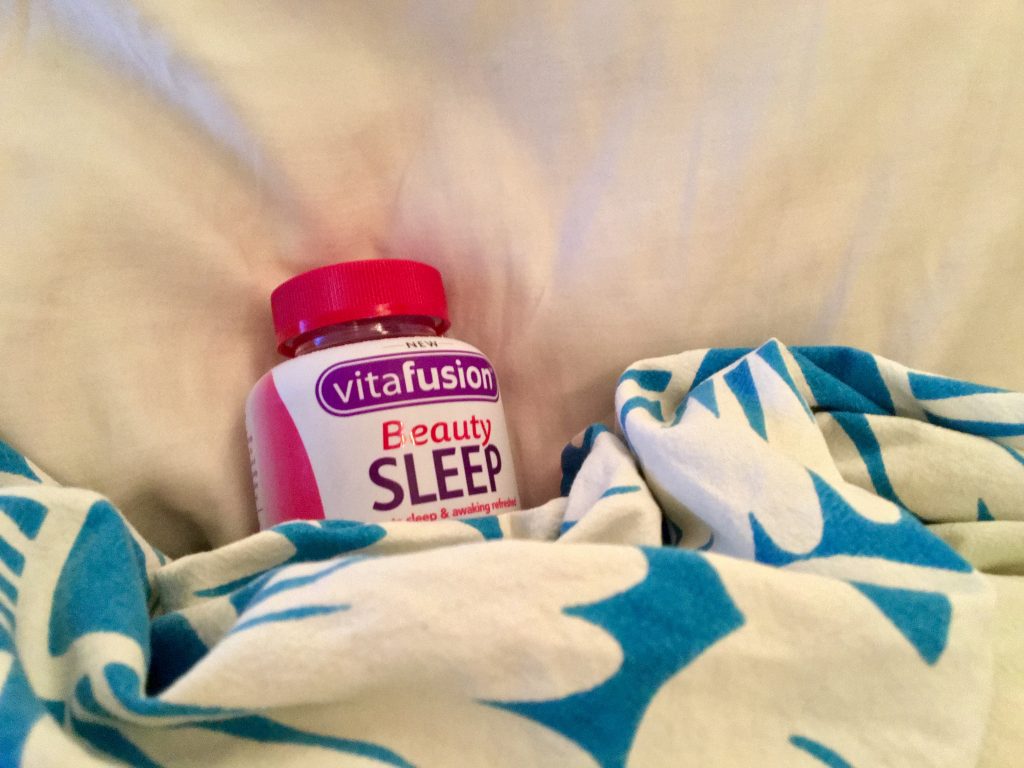 New to the beauty line is Vitafusion Beauty Sleep. With the support of sleep through the inclusion of 3 mg of melatonin (plus vitamin D), the natural sleep aid assists this tired college girl (me!) in falling asleep even when my body isn't quite ready. The best thing I've discovered is that, upon waking up in the morning, I never feel groggy or nonetheless, sorry for taking it as an aid to my sleep.
It's all about  fruity flavored gummies, all in the name of beauty and wellness. If you spend $11.99 – $12.99 (or the price of one of your daily salads from Fresh & Co. or a burrito bowl from Chipotle), the 90 gummies are worth it.
Rapunzel would totally root for you in this investment – Sleeping Beauty, too.
—Rachel Fulton
Follow Rachel on Instagram.