Here are some products I've been loving this summer and that will probably help me survive what is sure to be some nasty, humid August weather.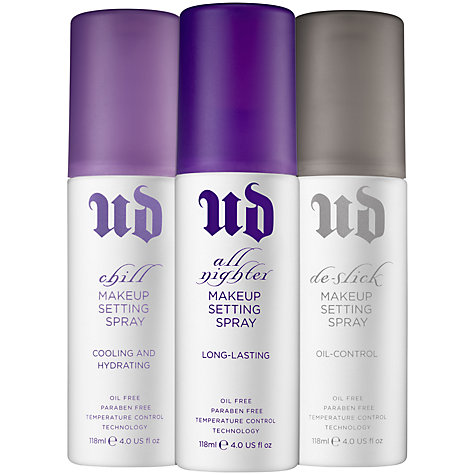 Urban Decay Setting Spray: This is no new product, and I'm sure you've all heard some beauty blogger write about it at some point. But there's a reason for that — this stuff really works and it's a great product to have in your arsenal, especially during these disgustingly humid summer months. There are a few different types you can choose from (oil control, cooling & hydrating) depending on your skin type. Spritz your face with 3-4 sprays after you finish your makeup to set it all in and prevent it from running down your face over the course of the day! It also gets rid of any cakey appearance, so it's a good product to apply after you've put on a lot of foundation.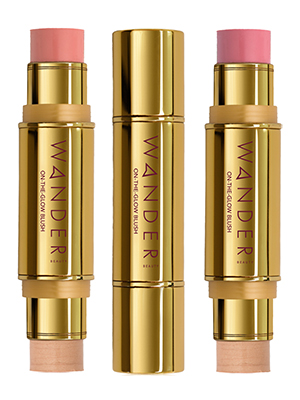 Wander Beauty On-The-Glow Blush: 
Since highlighting and strobing is all the rage right now, this is a great product to try if you're just getting into it. There are two sides: "Bare" and "Nude Glow". The lighter one can be used to highlight (so apply it to your cheekbones, above where you would normally apply blush and your nose also if you want.) The darker side can be used as a blush/bronzer —I use the stick to apply it to my face and then blend it with my Beauty Blender.
Show us Your Tips OPI Polish: 
I think this is a really fun color for summer, and I don't know why, but it reminds me of a mermaid. I'd recommend applying 2-3 coats of this to get a nice, opaque color.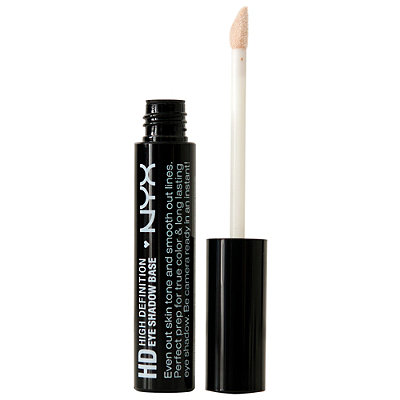 NYX High Definition Eye Shadow Base: 
Eye shadow primer will always make your shadow pop and look a bit more vibrant — but it's even more crucial than ever during the summertime. I've been applying a bit of this to my eyelids before I apply shadow AND before I apply eyeliner–it makes it so that your shadow/liner won't slide down your face throughout the day, which is very much necessary during these humid days when taking one step outside is enough to make you break out into a sweat.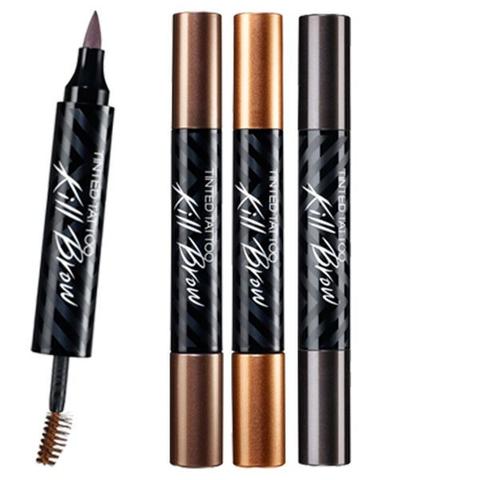 Tinted Tattoo Kill Brow:  
There are two ends to this tool: one brow mascara and another tattoo-tint pen. I honestly find the mascara end a bit too intense for me: I'll sometimes use a tiny bit once I go over my brows with the tattoo pen, but when I use it on its own I'm left with brows that are a bit too "on fleek" for my face. The tattoo pen, though, is amazing. You really don't have much to do — this pen will adapt to the natural color of your eyebrows and make them look more filled in while still appearing natural.
—Devon Kelliher