Remember the episode of "Arrested Development" where Lindsay wants to buy that diamond face cream, so that she can rub diamonds into her face? Well, that cream actually exists.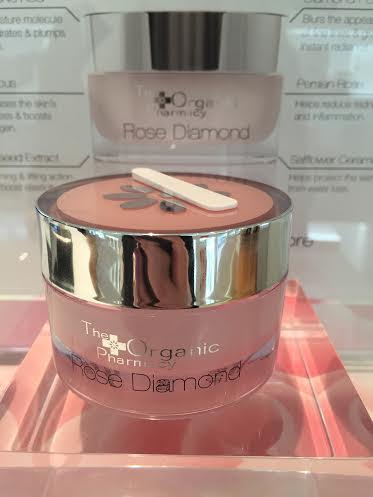 Organic Pharmacy's Rose Diamond Face Cream is truly fit for a queen. A tub of this face cream will cost you a pretty penny (I mean, it's made from diamonds), but if you're feeling like splurging on yourself, this might just be the best way to do it! All you need is a tiny amount (less than a dime-sized amount) to immediately notice that your face looks brighter and less tired.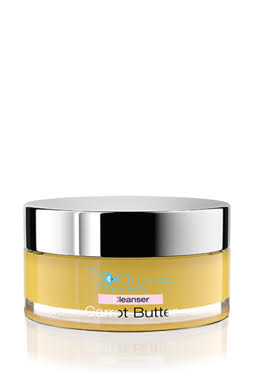 Carrot Butter Cleanser goes on really smoothly and is a nice alternative to a foaming face wash. You don't need to apply much at all (the product says to apply a penny-sized amount), and it leaves your skin feeling really hydrated and clean. Once you've applied a thin layer all over your face, let it sit for a few seconds, and then wipe it off with a hot muslin cloth. (Or just a hot face cloth, because I don't see why that would make a difference.) The lavender and chamomile help to soothe and calm your skin, and the smell reminded me of a spa so that was pretty relaxing as well. This cleanser even took off my eye makeup, which I was *very* excited about, because I feel like solid cleansers usually don't do too great a job at that. And I had Too Faced's Better Than Sex WATERPROOF mascara on, you guys. That says something.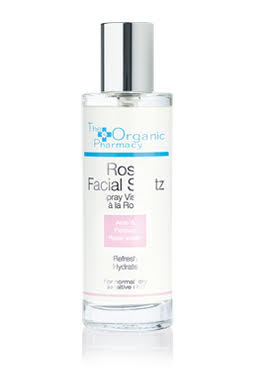 Rose Facial Spritz Toner satisfies my rose obsession, which is why Organic Pharmacy products are so special to me. This facial spritz is super hydrating and refreshing, and I'm imagining it will come in handy during the upcoming hot and gross summer in New York City. You can also use it as a toner before you apply your makeup in the morning or during your nighttime skincare routine, and it helps calm redness!
Whether you're going for the diamond face cream, the rose facial spray, or the carrot butter cleanser, Organic Pharmacy's products will leave you feeling refreshed and as if you just emerged from a spa. Which we'll probably all be in desperate need of this summer when we're struggling through the lovely 90+ degree temperatures in New York!
—Devon Kelliher
Follow Devon on Instagram.