Good morning, dolls!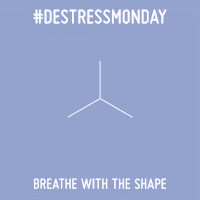 Start your day by joining the Tone It Up Girls' 30 Day Weight Loss Challenge. I swear, you'll be thankful you did 30 days from now.
Then, learn how to fight the acidity that's keeping our bodies from their healthy state by practicing these 7 stress-free habits from The Chalkboard Mag.
Channel your inner Kendall Jenner with this week's workout playlist, compliments of Miss Jenner herself.
Last but not least, make this week YOUR week!
Xoxo
—Rachel Fulton
Follow Rachel on Instagram.