Jay Manuel has built a career on being a celebrity makeup artist and creative director so it's a no-brainer that he would come out with a makeup line.  Jay Manuel Beauty has a well thought out selection of products that work on the lightest to the darkest skin tones.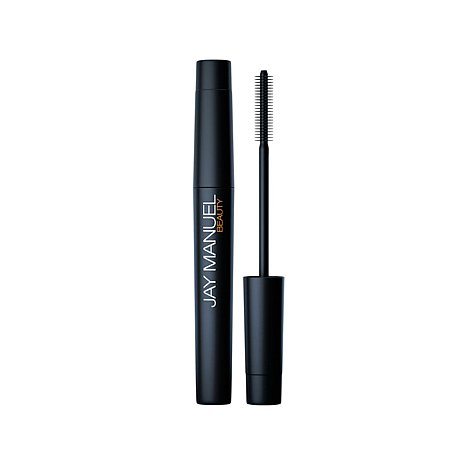 His signature mascara,
Jay Manuel The Everything Mascara
, has an adjustable brush that will give you the softest flutter to the most-dramatic falsie effect.  The dial is on the end of the wand; turn it to the left, the spiky rubber brush shrinks, turn it to the right and it extends.  The shorter shape gives your full and fluffy lashes with two coats.  The longer shape gets to every lash last for a separated flirty effect.  I love the idea of having two mascaras in one and this moisturizing formula really does the trick and goes the distance.  I was having fun with my touch-ups and using the opposite brush shape to create even further customized looks.
I needed eye makeup remover along with my soap+water at the end of the night but it wouldn't deter me from buying this one.
—Ashleigh Ciucci