Good morning, darlings!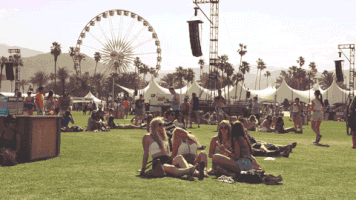 For those of you experiencing the post-Coachella blues (or who missed Chella this year), here's the love-filled playlist you've been waiting for.
Get back into that workout grind! With MuscleWiki, you can select the muscle area you'd like to train and receive the perfect compilation of suggested workouts right before your eyes.
And lastly, if you're not a fan of dairy milk (or of any of the milk options out there for that matter), starting May 2nd you should def try to get your hands on "Ripple" — a pea milk that is protein-heavy, and simply much more environmentally friendly.
Have a great week — make it count!
Xoxo
—Rachel Fulton
Follow Rachel on Instagram.