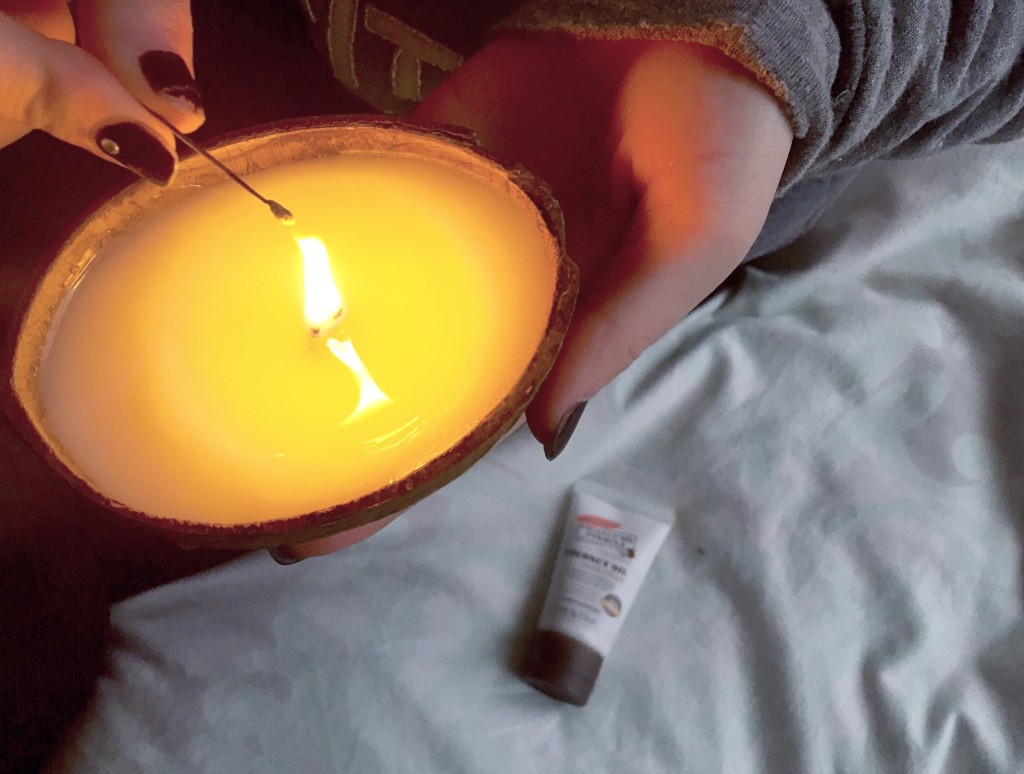 Trust me when I say coconut anything is the solution to everything. And especially when the brutal winter chill is cracking up your dry skin, coconut oil is there for you. Luckily for us, Palmer's new line – "Nature's best kept secret for superior skin hydration" – will show up on shelves between now and March in drugstores.
Offering a Coconut Oil Formula Body Cream ($8), Body Oil ($8), Hand Cream ($5), and Body Lotion ($7-$9), I find myself most thankful for the moisture-rich, 2.1 oz hand cream. Though the powerful coconut scent might be a little overwhelming, the effectiveness of the skin-conditioning cream definitely outweighs the con for someone who doesn't necessarily love the tropical aroma.
Not only does the use of coconut oil and milk work to skew your decision-making, but the other key ingredients – Tahitian Monoï, Sweet Almond Oil, and Vitamin E – appeal to those who want to shy away from harsh chemicals. If you're looking for lower-priced (but quality) products that will get the job done – and have you feeling silky and replenished from the moment of application – I highly recommend "putting the lime in the coconut," as they say, by purchasing products from Palmer's new Coconut Oil Formula line (or the hand cream at the very least).
—Rachel Fulton
Follow Rachel on Instagram.