Makeup artist Joey Maalouf and lifestyle brand FabFitFun have collaborated on a makeup line that needs to be on your watch list — that is, if you feel the need to be to be smoking hot. ISH stands for #IMSMOKINGHOT — and for obvious reasons.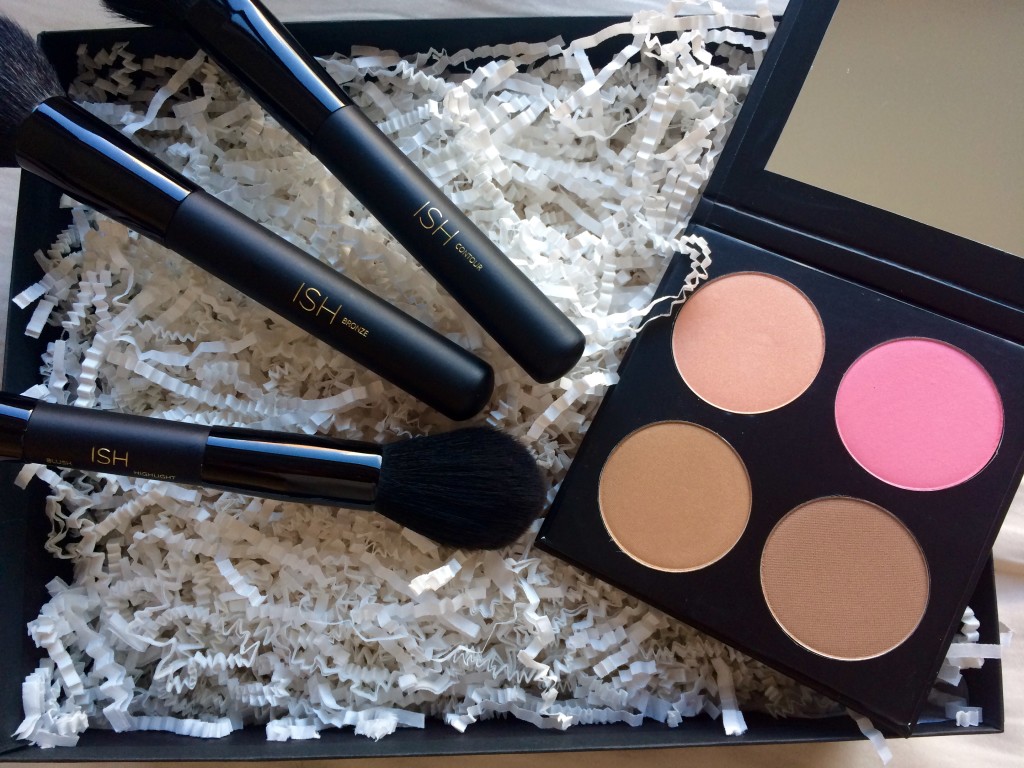 MUA Joey Maalouf helped to create an all-inclusive contour kit available in two hues, Light/Medium and Medium/Dark. I had the chance to get my hand on the Light/Medium ISH Contour Palette. The bronzer, a golden, lighter brown, has a warm glow and color. The bronzer brush picks up the shade pretty easily, so start out conservatively. Following the bronzer, the matte contour and matte blush shades work great to complete a slightly more intense look. The highlighter provides a subtle, yet not too overwhelming shimmer. The three brushes specifically crafted for the full palette application include the Contour Brush ($18), Bronzer Brush ($22), and Double Headed Blush + Highlighter Brush ($28).
The contour gods have summoned you to channel your smoking hotness— which is obvi a thing — and to spend a mere $32 on the palette that will offer so.much.bronzing.value. If makeup is one of those things that brings you female empowerment, opt to extenuate those cheekbones and invest in the one product that will undoubtedly show the world one version of your most smoking hot self.
—Rachel Fulton
Follow Rachel on Instagram.