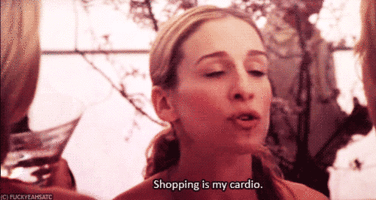 Celebrity trainer, Juliet Kasha, busts all of your "I can't work out because…" excuses and gives you the resolutions needed to put you in that "Motivate Monday Mindset".
And after you kill this 7 Minute Fat Blasting HIIT Workout, fuel up on protein with one of Popsugar's non-boring chicken recipes (eat up!).
Thank you, Buzzfeed, for this list of 26 Incredibly Specific Workout Playlists For Every Human Ever… because obviously we Disney buffs need our own personalized playlists. 
Happy Monday! 
Xoxo
Rachel Fulton
Follow Rachel on Instagram.