Amy Nadine created Krysten Ritter's amahzing makeup look for the 2016 Critics Choice Awards. Below, the beauty breakdown.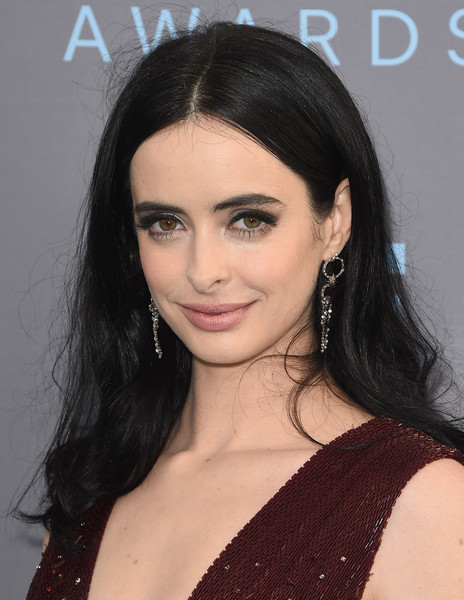 "For Krysten's makeup tonight, I was so inspired by her deep maroon sparkly dress – and decided to channel Rita Hayworth for a classic and dramatic makeup look. We went back and forth on playing up her eyes or matching her lip to her dress and after trying both, we decided to add more to the eye and bring down the lip with the perfect shade of Dior Rouge Baume (and I'm so happy we did!). To pull off this eye, the key is to build it in layers like I did. That's the best way to see how far you can take it because when you get it there, you just know when it's perfect!
I prepped Krysten's skin with Dior Glow Maximizer for an inner radiance and really bring her skin to life and prepped her lips with my favorite Dior Crème de Rose lip balm. I applied Diorskin Forever Foundation in Light Beige using the new Dior Beauty Blending Sponge, lightly contoured her cheekbone with Diorskin Nude Air Tan Powder, and then popped the apple of her cheeks with the new Spring Glowing Gardens Diorblush.
For her eyes, first I applied the gray shadow end of the Diorshow Color & Contour Eyeshadow & Eyeliner Duo in Iris all over the lid and bottom lashline. Then I applied the lighter silver shade from the Dior 5 Couleurs Glowing Gardens Eyeshadow Palette along the crease, and the darker pewter shade from the same palette in the outer corner. Next, I applied the black Diorshow Pro Liner on the upper lash line and followed with multiple coats of Diorshow Mascara, finishing the  eye with Ardell Individual Flare Lashes in Medium Black."