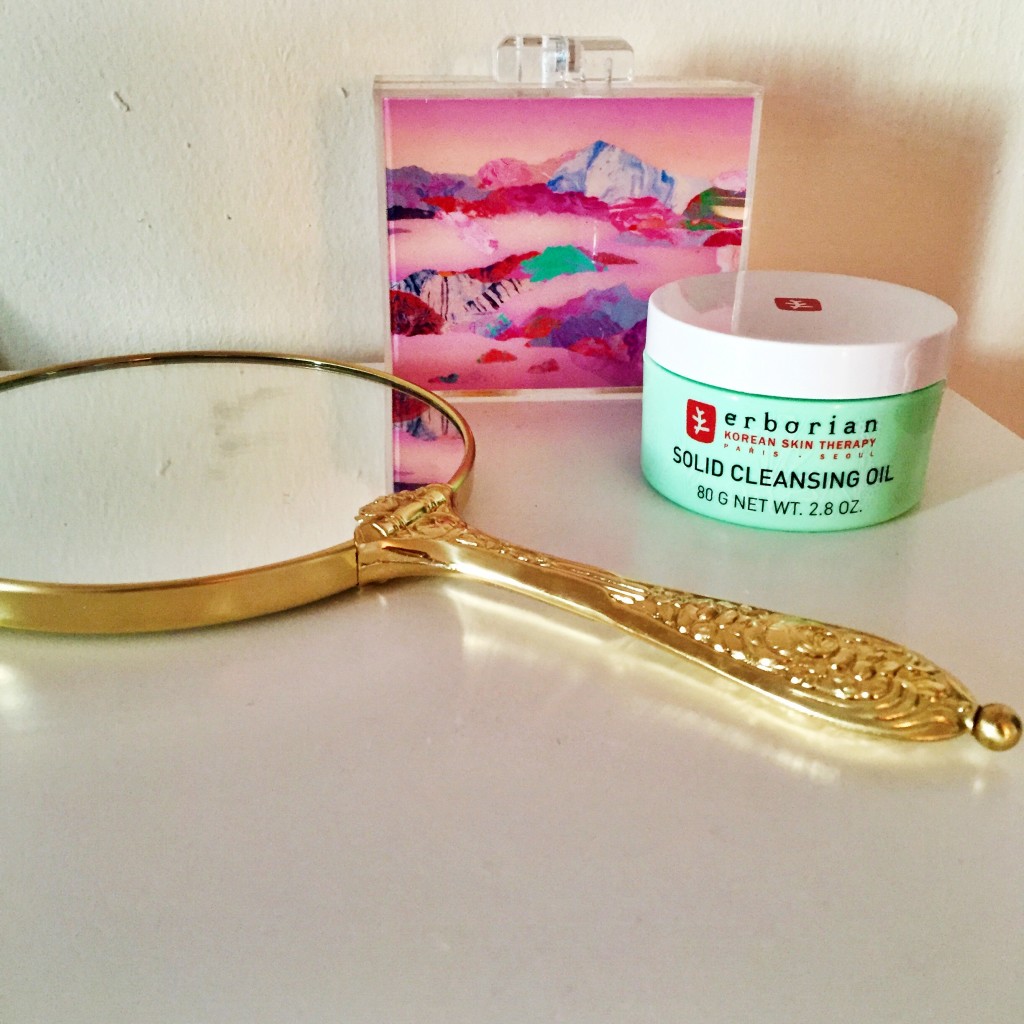 In my decade of covering beauty and interviewing countless aestheticians and derms about skin care, one tip I learned makes all the difference: The art of the double cleanse. Oils, while they get a lot of press, can have mixed results on those who are acne-prone. After being convinced slathering my face in them would mimic sebum causing my skin to produce less of its own, I was brutally rebuffed to see that putting it on my face and leaving it there leads to clogged pores. The exception? Cleansing oils. When I apply an oil and then wash it off, it makes my skin cleaner, glowier and fresher.
To that end, Korean skincare brand Erborian's solid iteration is genius. It's not only TSA compliant, but leaves my face feeling super smooth and utterly hydrated thanks to its blend of 7 Korean herbs that doesn't include mineral oils. I like to use it to remove makeup (even long-wear iterations), wash it all off with a wet washcloth, then use my regularly scheduled foaming cleanser. It adds about 30 seconds to my routine, but it ensures I removed every smidge of makeup. My still-white toner-soaked pad is the telltale sign I got every last drop off my face and am in the clear for putting on night creams and serums before bed. It's part of my nightly detox ritual.
The Erborian Solid Cleansing Oil is exclusively available at Sephora, retailing for $39.
Are you a fan of the double cleanse?
Disclosure: This post is sponsored by Erborian Skin Care; all opinions herein are my own.