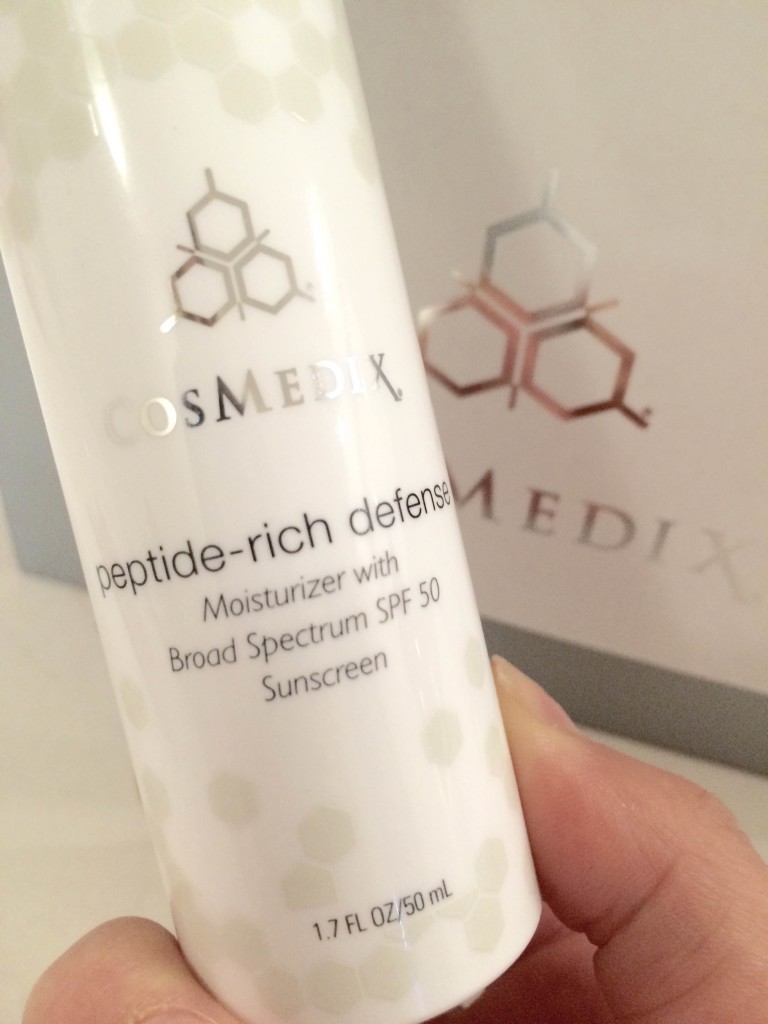 This summer, like every summer, the most repetitive and critical piece of advice I receive is to protect my beautiful, young skin from the sun. Have I listened in previous summers? No. But am I listening now? Heck yes I am. I've finally decided it's time to abandon my damaging tanning regimen and to start seriously guarding my skin from the sun's harmful effects.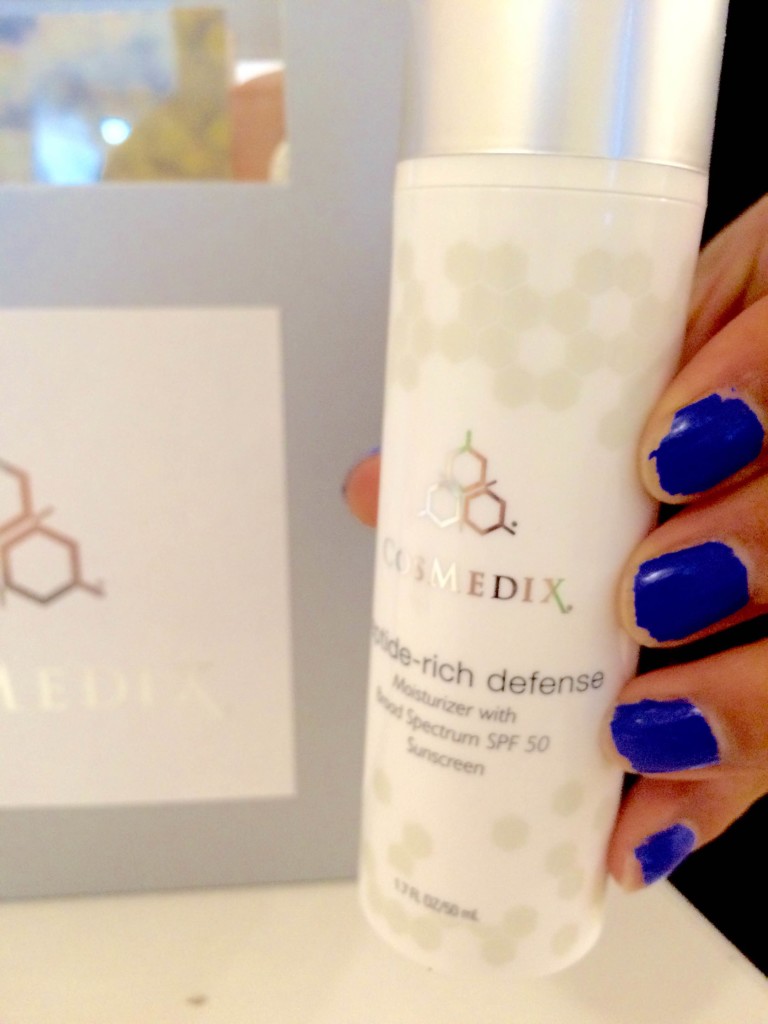 CosMedix eased my transition into fighting off the sun's rays with the new Peptide-Rich Defense Moisturizer. As a moisturizer combined with broad-spectrum SPF 50 sunscreen, the product has been a convenient addition to my morning beauty routine. Prior to applying foundation, I cover my face with the feather-light formula. Although the directions say to "apply liberally 15 minutes before sun exposure," I opt to enjoy the moisturizing effects of the product even if I plan on staying in most of the day. I find the Peptide-Rich Defense Moisturizer to be illuminating (which I like); however, there is still a light sunscreen scent attached to it (which I'm not particularly big on).
Despite the light sunscreen odor, this CosMedix Peptide-Rich Defense Moisturizer is perfect for you California gurls (and girls around the world) who want to keep the fine, fresh, and fierce look to that sensitive and gorgeous skin of yours.
And if you want to go even further and know the specifics of the current UV measure, of your sun exposure, and of what protective items to bring out, then I suggest you also invest in the JUNE by netatmo bracelet. Not only is it trendy, but – like the Peptide-Rich Defense Moisturizer – you can't even tell that you're taking serious precautionary measures in favor of your future-self's skin.
It's time to set aside the tanning oil and invest in products (like these) that'll instead keep you forever young (JAY-Z would be pleased).
—Rachel Fulton
Follow Rachel on Instagram.