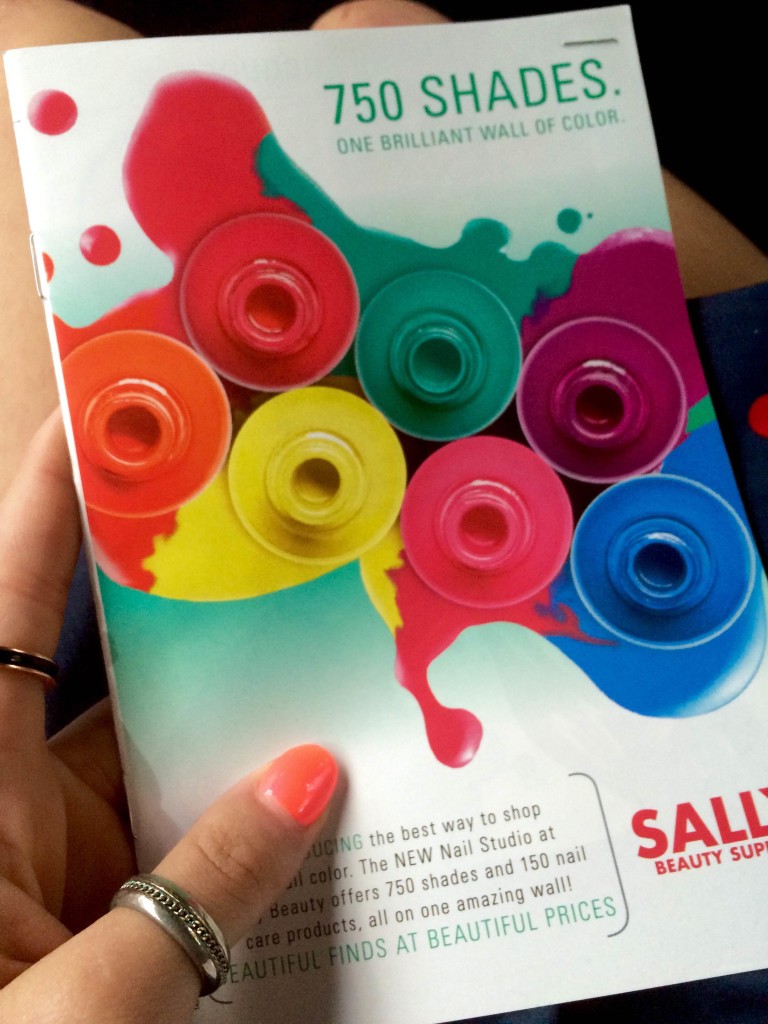 What screams #girl more than nail polish?! You could say lipstick, blush, mascara, or our obsession with eyeshadow palettes… but really it's all about thousands of nail polish colors. At a Sally Beauty Mobile Nail Studio recently, I was thrilled with Sally Beauty's New Studio Wall.
Featuring collections from OPI, China Glaze, ORLY, Fingerpaints, and Nina, my eyes directed toward the summer neons. With my personal favorite summer nail polish shades being pink and orange, my go-tos were China Glaze's Shocking Pink and Orange Knockout (each $7).
Other than that, I was drooling over my Nina Pearly Brights ($4.50) manicure and have decided to surrender my otherwise duel nails to the illumin-ocity provided by Nina Ultra Pro's Nail Enamel Neon line. Although I normally prefer a thinner brush for application, Nina's big-brushed applicators are worth the trouble. And take note, too, that your results will prove much more satisfying if you take the time to apply three coats of Nina rather than two.
Despite the little extra waiting-time, going with a Nina polish is worth it.  Everything on the Studio Wall actually is well worth your beauty time – however, it is summer and thus it's time to stray from the bold colors and to instead burn [your nails] up like neon lights.
Hands up and nails out, ladies — show 'em your gorgeous talons.
—Rachel Fulton
Follow Rachel on Instagram.