Stepping into the sole Kilian boutique in New York, I knew by the store's Meatpacking Districti location's exclusivity that I was in for a surprise. The perfume and cologne creations by Kilian Hennessey took me to another planet, but also the collaboration between Mr. Hennessey and famed jewelry designer, Paige Novick, made my optical and olfactory dreams come true. Through a long-term friendship, Kilian and Paige decided to fuse their two luxury products into one.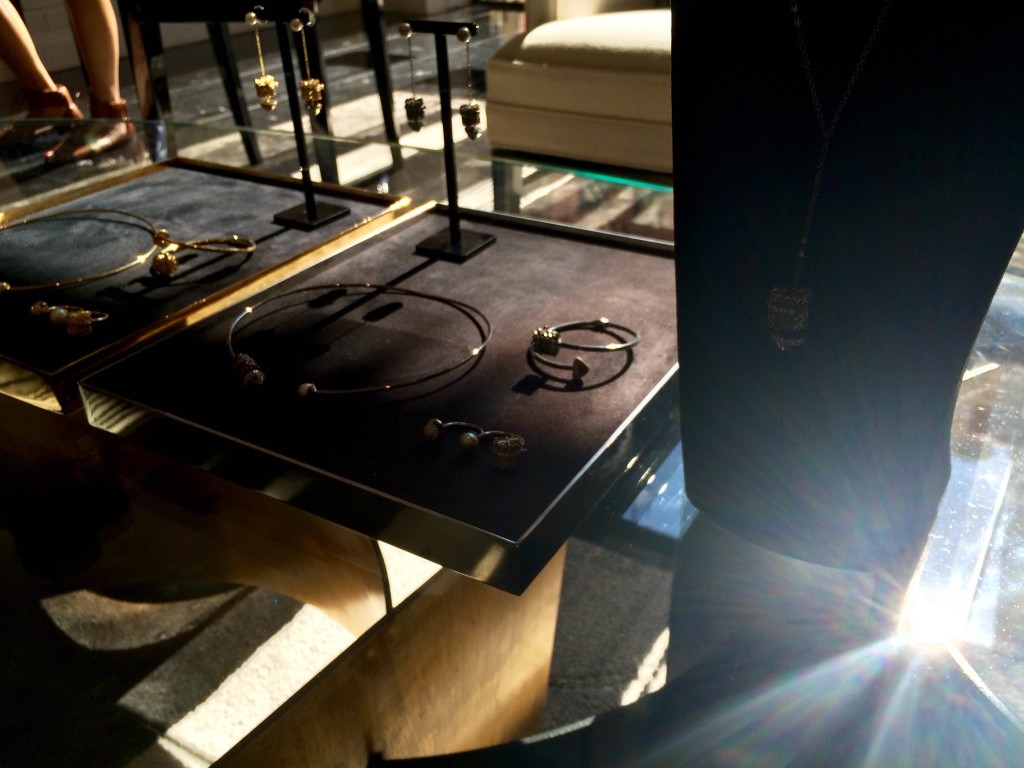 The intricate necklace, bracelet, ring, and earring collection, sold in both yellow and black gold, captures the boldness and elegance that both Kilian and Paige's consumer bases yearn for. Intoxicated by Kilian's new "Good Girl Gone Bad" fragrance (with a modern take for his Spring/Summer 2015 collection), I'm eager to see how it would perform in Paige's pearl, bullet, and diamond engraved accessories.
Just spray the hidden disc worked into the design of the jewelry and let your hand-holding, neck-grazing admirers appreciate the air of elegance that this fine jewelry offers. This collab is killing the fragrance and jewelry game and no doubt puts on a show for the future of the luxury industry.
—Rachel Fulton
Follow Rachel on Instagram.