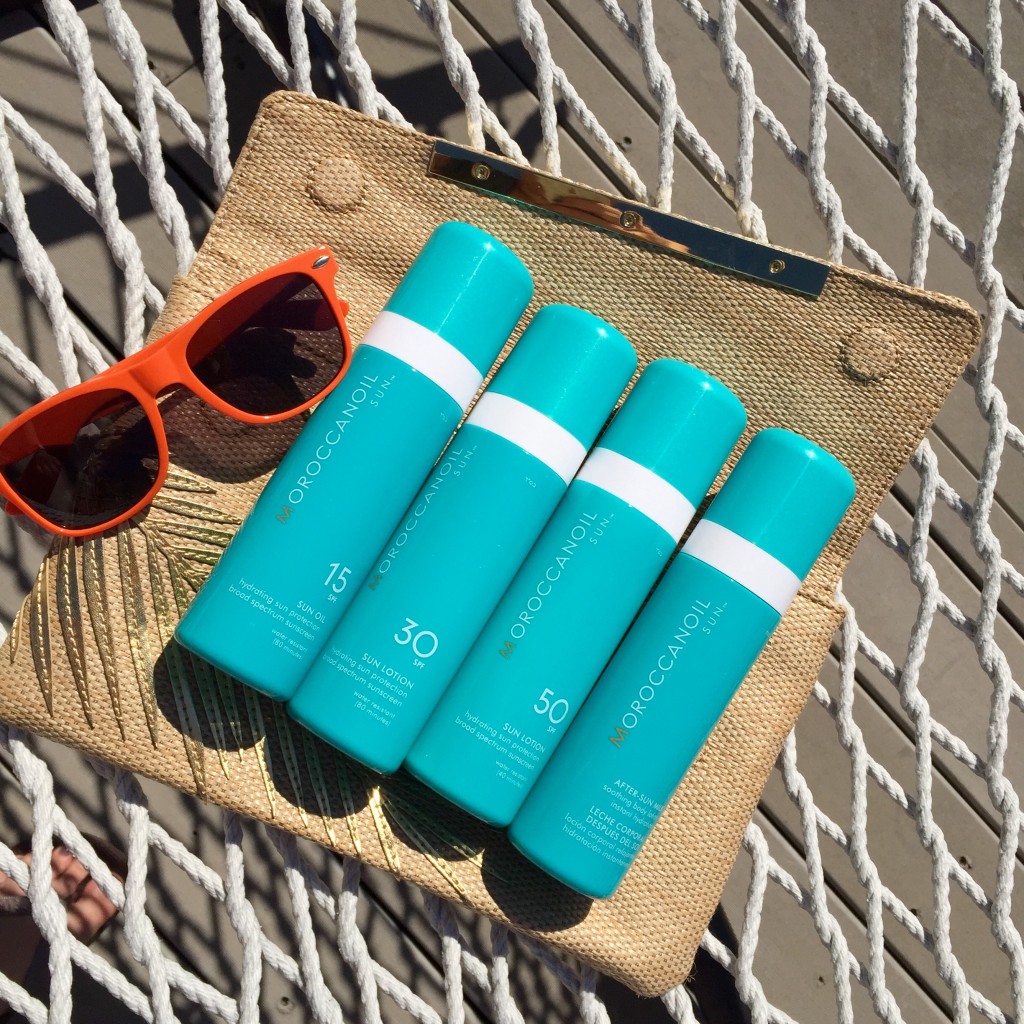 This week, I've partnered with Moroccanoil, purveyors of sublimely textured products for both your hair and skin, and now —get ready — SUN PROTECTION — on a Twitter chat and giveaway tomorrow, August 4 from 1pm-2pm ET. 

Sun Oil SPF 15
, a fast-absorbing, lightweight oil (would you expect anything less from MO?) that helps enhance the tanning process for a sun-kissed glow, infused with the beautiful scent of Tahitian Monoï.
Sun Lotion SPF 30 & 50 are more my jam. These boast a smooth, lightweight formula with antioxidant-rich argan oil and Vitamin E to hydrate and nourish skin. Broad spectrum, water-resistant up to 80 minutes (SPF 30) and 40 minutes for SPF 50) sun protection helps shield UVA/UVB rays.
After-Sun Milk helps you keep it all smooth and fly, infused with coconut and passion fruit oils. It's a light, easily absorbed body milk that soothes, hydrates and nourishes post-beach or pool day.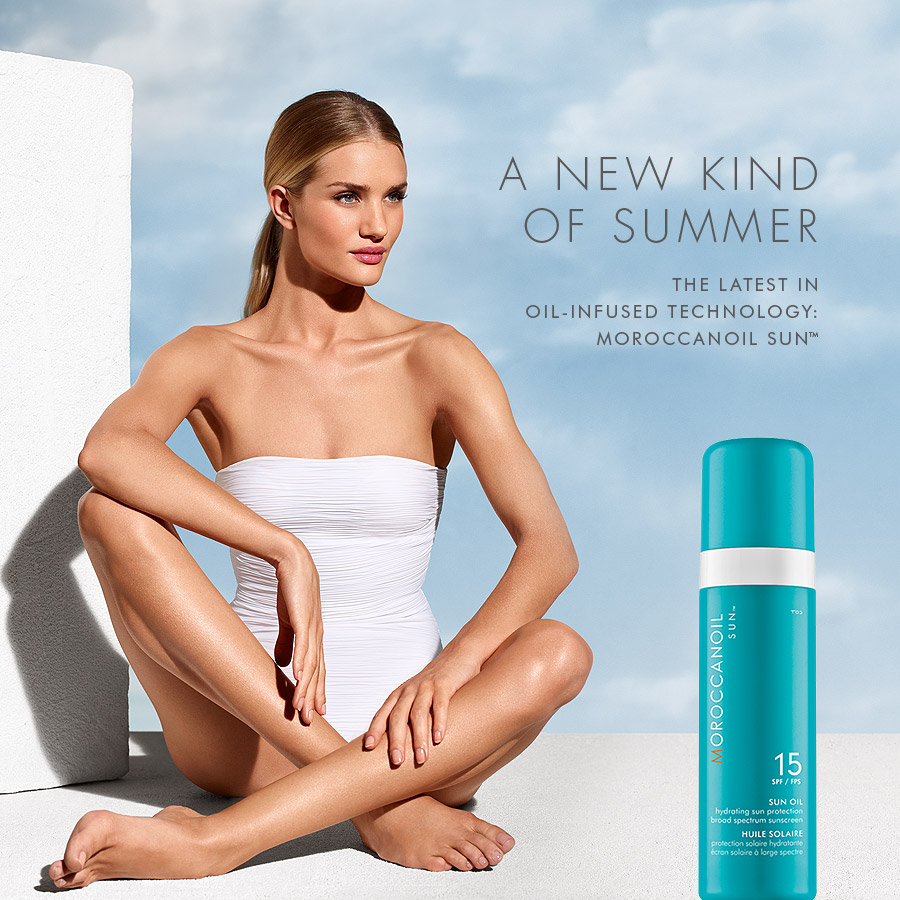 To enter the giveaway and participate in the chat, you must:
Use the hashtag #MOSun
We'll be discussing our favorite outdoor activities, summer sun protection, hot-weather hairstyles and more. See you tomorrow at 1pm ET!