L. Erickson hair ties
These babies are a solution to the age-old problem of wanting to wear a hair tie around your wrist without actually having it look like you're wearing a hair tie around your wrist. These are a MUST for the hot summer months, since they keep your hair up and out of your face. And unlike most bracelet/hair tie combinations, these ones don't stretch out like crazy after a few uses or when you bring them in the water.
Laqa & Co lip lube in menatour
I LOL'd when I first saw this color, but it looks so much better on than I imagined. If you want to go bolder, you can apply a few coats to your lips and you'll end up with a bright, vibrant purple color. (Also, applying foundation to your lips before will make the color stand out as well.) But just one or two coats of this lip color is enough for me – it's soft and perfect for when you're getting sick of all the pinks and reds in your lipstick collection.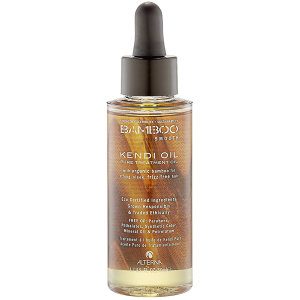 Bamboo Kendi oil
I pour a dime-sized amount of this in my hand after I shower and apply it to wet hair, and it makes my hair feel AMAZING the next day. I'm guilty of sleeping with wet hair, mostly because I'm lazy and refuse to wake up early in the morning to shower. So sometimes (most of the time) when I wake up, it's not a pretty sight. This oil completely controls the frizz in my hair and leaves it feeling smooth instead of dry and rough.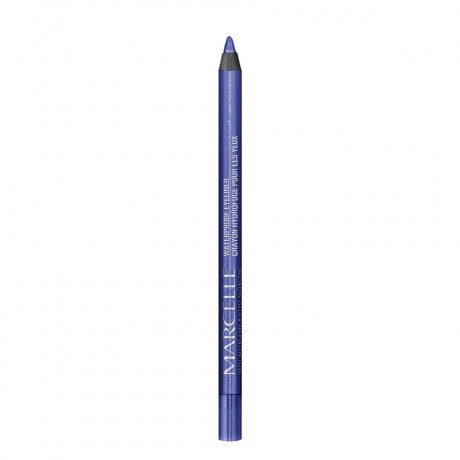 Marcelle Waterproof Eyeliner in Electric Blue
If you could marry eyeliner, I would, so I'm willing to try just about anything when it comes to this amazing beauty invention. Marcella's waterproof eyeliner in electric blue is a fun way to switch up your regular makeup routine. And when they say "waterproof", they're not kidding. You could watch The Notebook with this baby. It also comes in a bunch of other colors, including black and brown, if you're looking for a more au natural look.
Yes To Tomatoes Clear Skin Wipes
Yes To is quickly emerging as one of my favorite brands when it comes to skin care. This was my first time trying their tomato line (they also have carrot, cucumber, grapefruit, and coconut). I was a little hesitant rubbing something called "tomato" all over my face (it doesn't exactly have the same smoothing sound as cucumber or grapefruit), but I wasn't disappointed. These wipes will take off all your makeup AND help fight blemishes, so there's no need to even rinse your face after using one. But since my nighttime routine never feels complete until I've splashed some water on my face in a Neutrogena-commercial fashion, I usually remove my makeup with my usual face cleanser then use these wipes to remove the leftover and work its magic on my skin.
—Devon Kelliher
Follow Devon on Instagram.