Beauty friends, you're on a need-to-know basis regarding ProfilePRO, the first customized hair care system. Here's how it works: To select the right formula for each person, ProfilePRO asks a series of five key questions based on hair type, hair texture, hair behavior, and scalp condition. Then, you select your scent of choice and include your name, which will appear on the bottles. Bespoke beauty at its finest!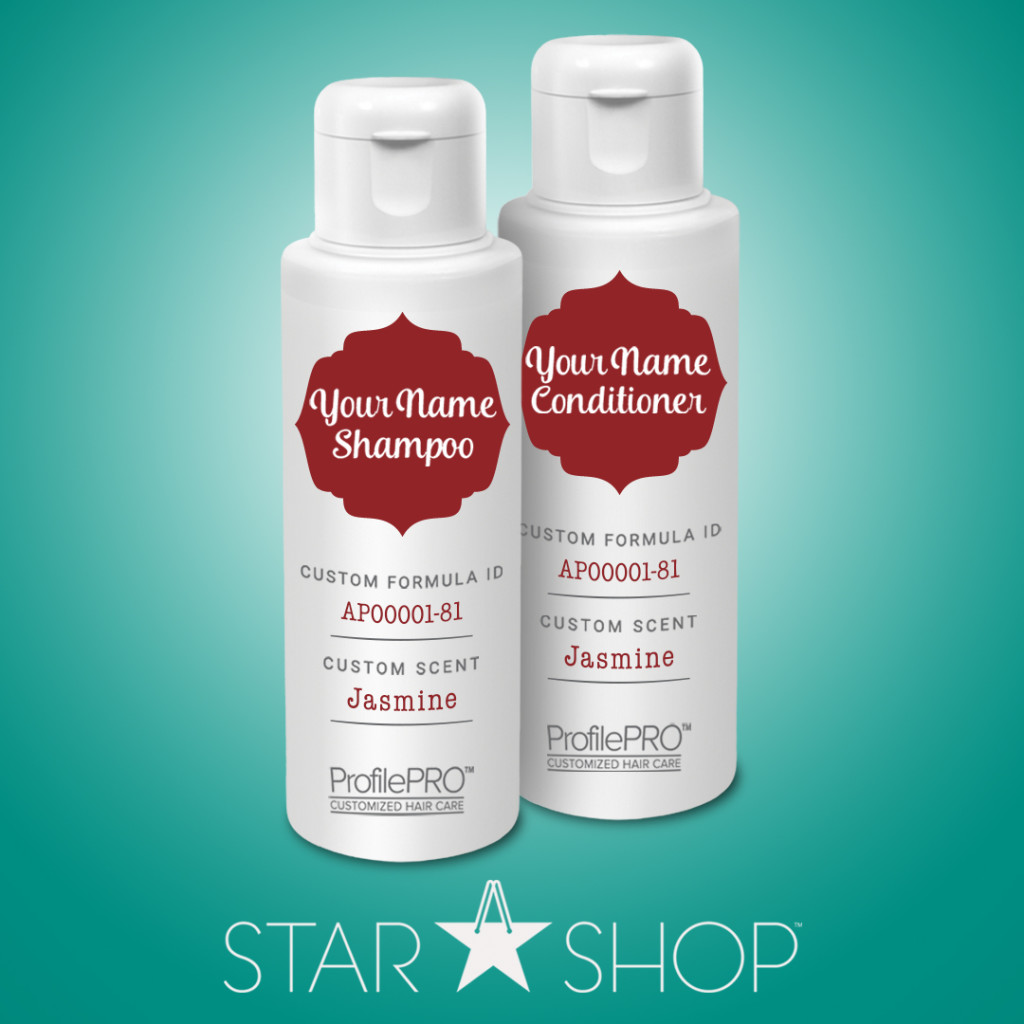 Want to win one of 40,000 free travel-size sets of ProfilePRO? They're available now through Friday, July 31st on the free StarShop app,  available for download via the iTunes App Store and Google Play. The free ProfilePRO travel-size set includes a personalized shampoo and conditioner, which is only available for StarShop app users.
This post is sponsored by StarShop and ProfilePRO, but all opinions herein are my own.