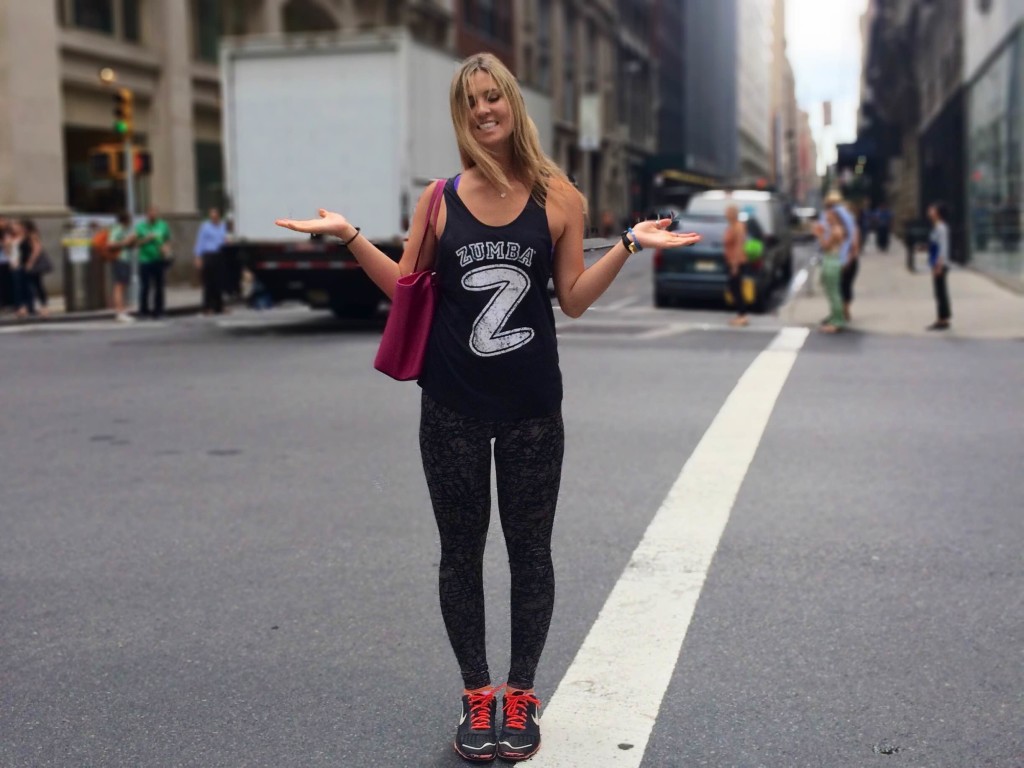 Ah, New York rooftops. Whether I'm there to eat, to drink, to swim, or to simply relax, the splendor I get from enjoying New York's views from the best seat in town is indescribable. This week, I added to my rooftop experience by rooftop Zumba-ing… I mean, duh, what else?!
As an extension of CompleteBody NYC's facilities, the rooftop set is a perfect stage to the sweaty dance routines. And let me tell ya, the sun added a glistening effect to my sweat (so I was basically sparkling).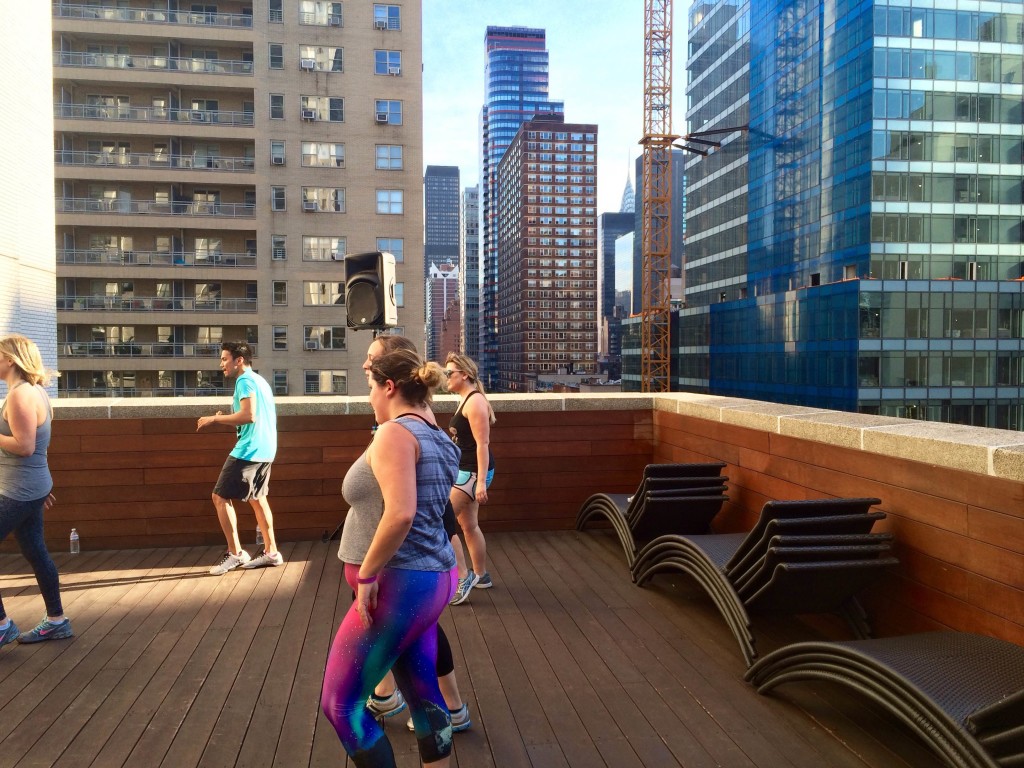 Getting down to a variety of music – from Salsa to Hip-Hop to Bollywood to name a few favorites – Zumba instructor, Samuel Sal, effortlessly and vibrantly let us in on some of his best moves. I'm no Beyoncé; my dancing isn't on beat (even in the slightest); however, with Zumba, nobody's dancing necessarily is and that's what makes it fun. There's no obligation to be a good dancer with Zumba and I left with a little burn in my muscles (and never dreaded a single moment of the workout!).

The verdict is: No matter if you're a great dancer or a self-noticed, horrible one, add some excitement into your workout regimen. I still recommend you lift weights on other days of the week – but in terms of cardio and some food for your soul, dance the night away [on an NYC rooftop, preferably] in some Zumba classes.
—Rachel Fulton
Follow Rachel on Instagram.