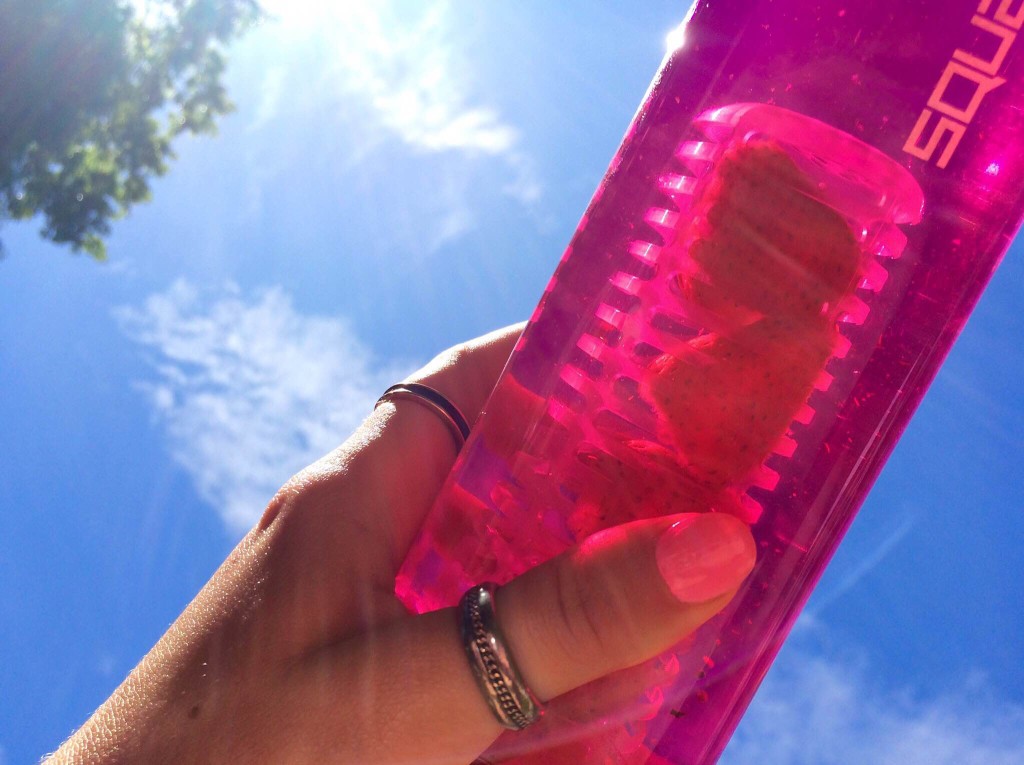 Tonight, [today, and everyday,] we're drinking from the bottle — The Square by Clean Bottle that is. What's so special about this simple water bottle anyway, besides the fact that it's square-shaped? As the saying suggests that "it's what's on the inside that counts," remains true for The Square. Remove the bottom of the bottle, yes the bottom, and find the perfect surface for filtering and infusing modules. The modules either filter the water (the filter module), or give it a little flavor (the infuser module). The infuser module encapsulates the fruit I use to flavor my water and provides me with a healthier, tastier alternative to sugar-based drinks. Carrying my Square bottle with me on sweltering days gave me the opportunity to try multiple  "spa water" recipes to zest up my otherwise mediocre day.
For starters, here's a Citrus Mint recipe to try:
2 slices grapefruit
4 slices cucumber
½ of a lime
1 handful of mint
If I'm in a rush, I throw in some frozen strawberries that both help to keep the water cool and also provide a sweet yet subtle strawberry water flavor.  So far I've had a very good, leak-free experience with my on-the-go spa water bottle and highly recommend you to invest $12 in the innovative Square by Clean Bottle. Next thing you know, Snooki will be carrying it around on all her gym escapades – and then you can obviously brag about going Square first.
Verdict is that it's a smart investment, sugar – because you, like Adam Levine, definitely need a little sweetness in your life.
—Rachel Fulton
Follow Rachel on Instagram.