It's unbelievable how much contorting we do to make our makeup brushes work for us without even realizing it. Not unlike paintbrushes, they typically have a straight design that allows for easiest application to the surface in front of you. While this is great for makeup artists, this makes them far less user-friendly for us DIY-ers and our wrists. Artis has launched the gorgeous new Fluenta line of brushes for this very reason, putting the power for perfect application back into our hands. Here is a how-to breakdown of my faves from the collection.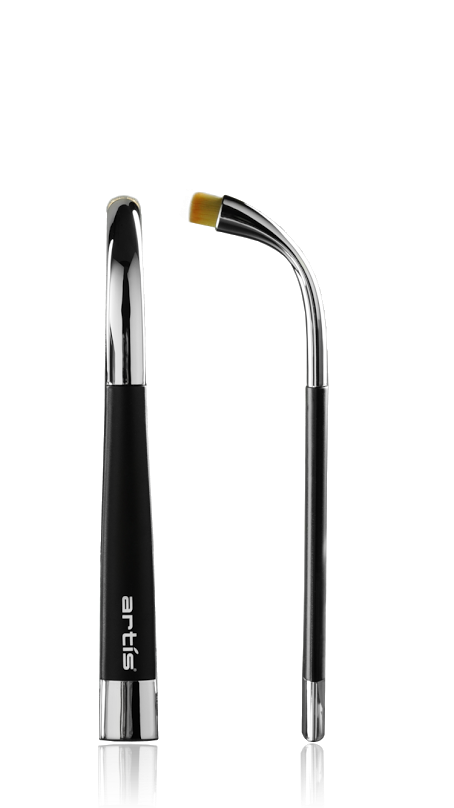 Circle 1: Ditch the sparsely-fibered, tiny brush that typically accompanies a lip palette and use this brush to apply your best lip colors. Alternatively, make it your secret weapon applicator for concealer.
Linear 1: This is a must-have for anywhere around the eyes, brows, or lips that you need to create a razor-sharp straight line. Liquid liner along your lid? Accentuating your arch with a brow filler? Go linear. I use it just around my brows once I've filled them and applied highlighter to achieve a clean, beautifully blended transition between the two.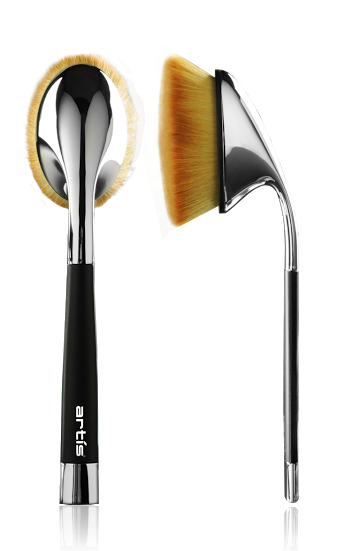 Oval 8: The key to an airbrushed-looking face is a high fiber count, which is precisely why this brush contains 100,000+ fibers that leave skin perfectly pore-less. Make sure to use it with products you put on a large portion of your face to really let it work its magic. Whether you reserve it for your best foundation, as a blender for highlighters and bronzers, or to apply a setting powder, this brush is the go-to for immaculate, all-over coverage.
—Sara Veljic