It's never been so easy or affordable to get caught in the wave of the latest, hot hair trend.  Gone are the days of needing hours in the salon and spending inordinate amounts of money to obtain the look you want. This summer, TRESemmé and CVS are making waves by teaming up to be the one-stop-shop for all your hair needs!  With TRESemmé's Perfectly (un)Done hair products, you can quickly and easily get the summer's hottest hair look, Undone Waves. Here's how I achieve them.
Step 1: Wash and condition with TRESemmé Perfectly (un)Done Weightless Silicone-Free Shampoo & Conditioner.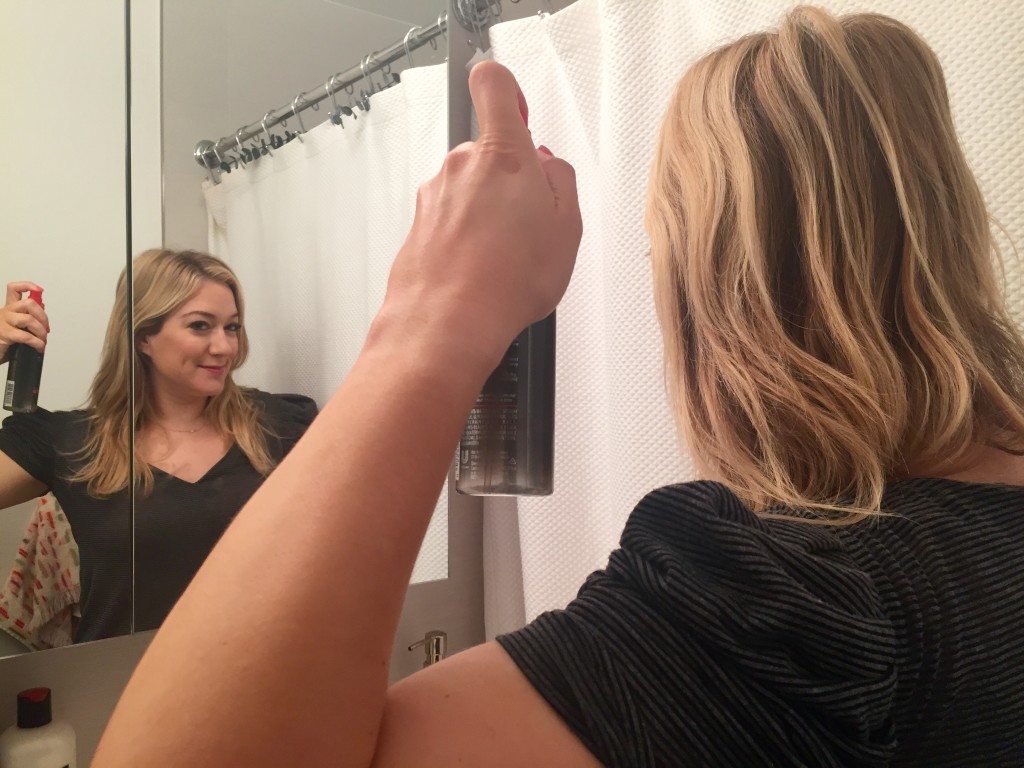 Step 2: Apply Tresemmé Sea Salt Spray to texturize before adding waves with your flat iron.
Step 3: Use your flat iron to softly bend the length of the hair in sections, skipping 2-inch sections in the middle of each section for a subtle undulation.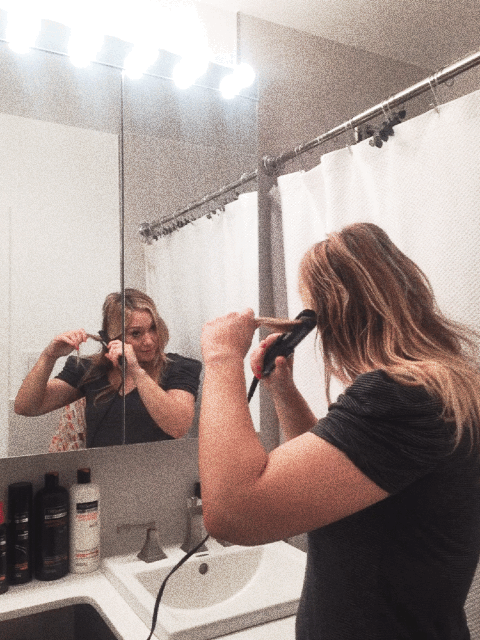 Bend the hair down and up each time you move your iron.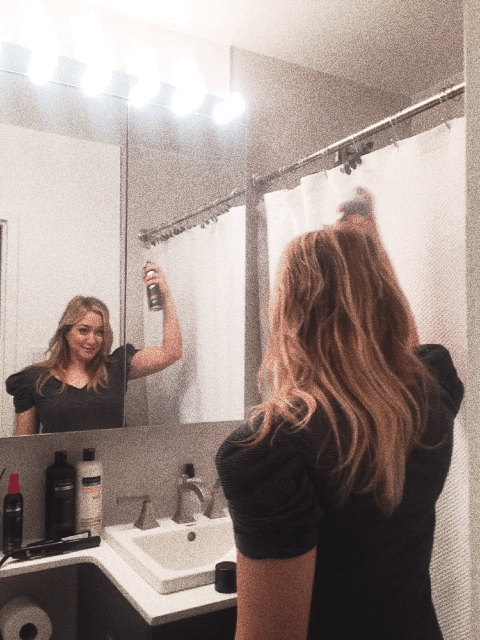 Finish with a spritz of TRESemme Ultra Brushable Hairspray to secure the look.
By stopping in to your local CVS in June, you can also take part in great savings offers that will match the look you need with the price you want!  From 6/1/15 through 6/27/15, buy any two TRESemmé Perfectly (un)Done hair products for just $10!  As an added benefit, from 6/21/15-6/27/15 whenever you buy two TRESemmé Perfectly (un)Done hair products, you will also receive $2 in extrabucks® Rewards when you use your extrabucks® Rewards card. For extra inspiration, head to the CVS Beauty Club site and check out the "What's Trending" section to see a how-to-video for making Undone Waves.
Twitter Party Info
Be sure to join me tomorrow, June 16 at 12:00pm ET to take part in a TRESemmé Perfectly (un)Done Twitter Party celebrating the products and how easy it is to achieve this summer's hottest style, Undone Waves.  It will also be a great time to learn about some TRESemmé Perfectly (un)Done product benefits and win some CVS Giftcards in the process. One lucky winner will win a $25 CVS gift card and the following products.
Weightless Silicone-Free Shampoo: Containing Sea Kelp Extract and a silicone-free formula, this shampoo is specifically designed for weightless cleansing to provide flowing body and texture
Weightless Silicone-Free Conditioner: Containing Sea Kelp Extract and a silicone-free formula, this conditioner acts as a base for long-lasting effortless waves and adds moisture for body and texture
Sea Salt Spray: Sea Kelp Extract provides volume and texture to create the perfect foundation for tousled, beachy waves
Ultra Brushable Hairspray: Provides all-day hold for natural, brushable movement and protection from frizz.
To enter, you must follow me (@glambr),  @Tresemme & @CVSBeautyClub on Twitter. Extra entries for follow me on Instagram, as well: @rouge_18. Use the hashtag #Uundonewaves to participate. That's it! I'll see you tomorrow on Twitter at 12pm ET.
This post was sponsored by CVS & TRESemme. All opinions herein are my own.