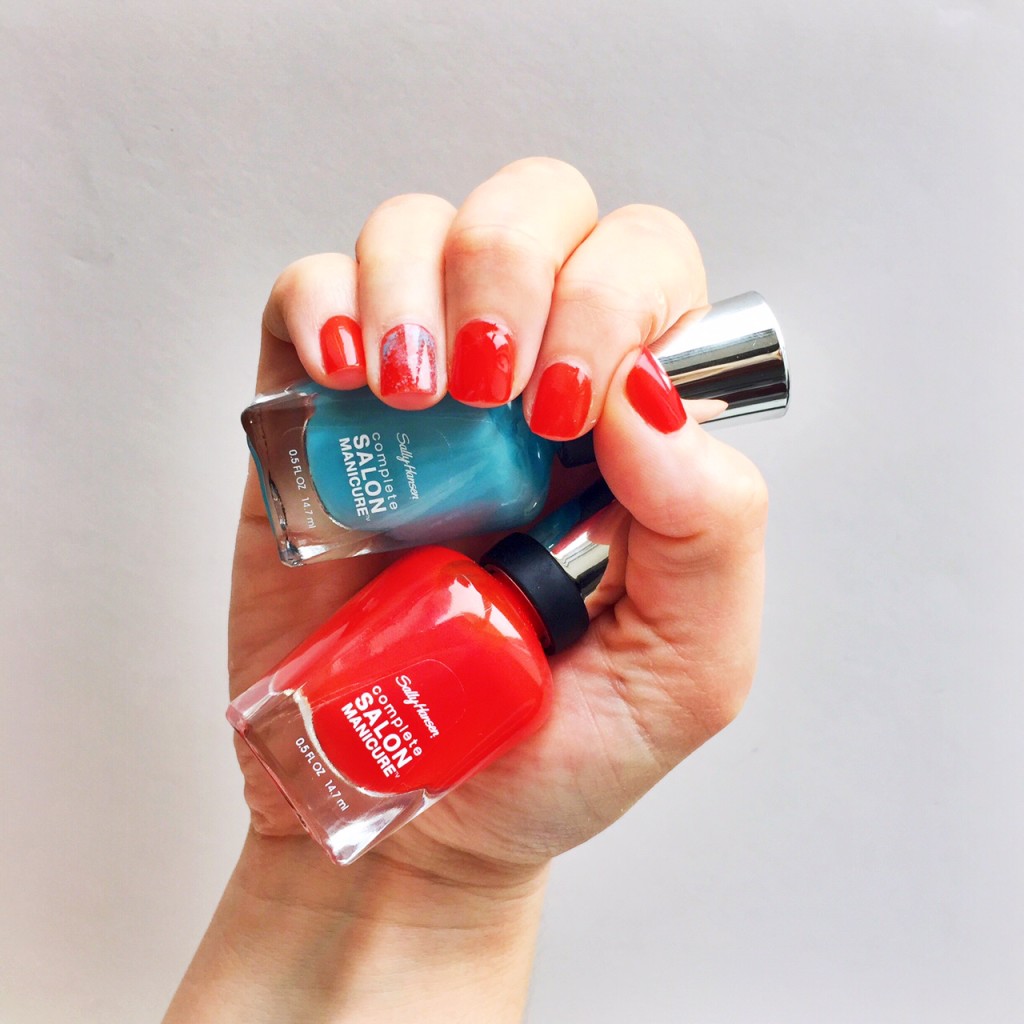 As I've definitely mentioned on this blog, I grew up with a mom who briefly was an astrologist, meaning I am always acutely aware of when Mercury is in retrograde (i.e., right now, through June 11), my Cancer rising sign making me want to park it at home quite often and my moon in Aries, to which I can attribute ambition but also fire-y fury. Fun fact: my Gemini sun sign/moon in Aries/Cancer rising sign is a trio also shared by Angelina Jolie, an astrological stunt double I will gladly claim.
So this week, I got cosmic about my Sally Hansen Complete Manicure, adorned with subtle nail art on the accent nail, courtesy of Paintbox. Though I'm a Gemini, Icouldn't be CONTAINED and opted for the Aries look you see above, using Cherries To My Aries and Lady Libra-T. The Beachside Astrologer collection is a partnership with Cosmopolitan magazine and is in stores now.
Check it out at Target.com.
Do you know your moon and rising signs? What's your stance on astrology?