Early on this season of RPDR, Pearl established herself as an amazing competitor with wit that won't quit. On contouring, she had this makeup tip while standing next to beat-faced Barbie, Trixie Mattel.
Everyone at BECCA agrees, which is why the Define Your Light collection exists, allowing you to create depth and dimension for the face with its light-enhancing products. Here's how to contour without looking like you're about to lip sync for your life —two products, one tool, and less really is more.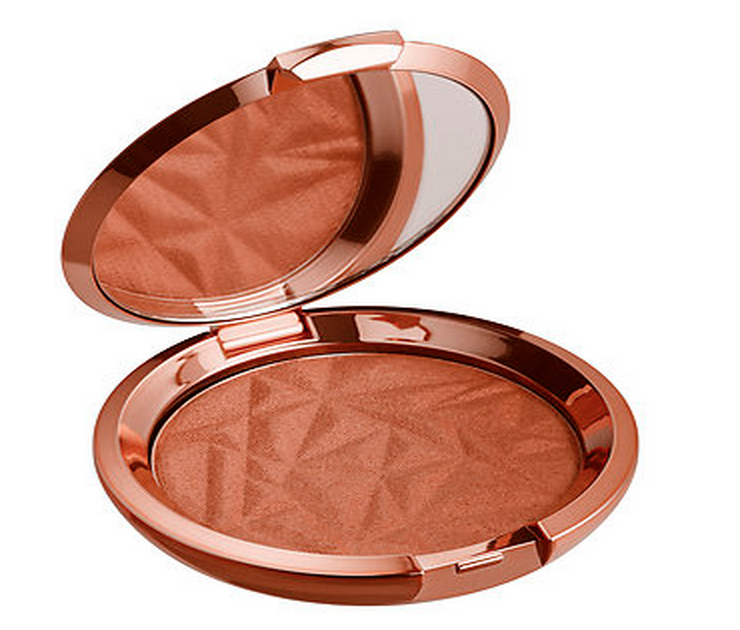 The Low: BECCA calls this step lowlight, which sculpts the low points of the face for natural depth and dimension. The Pressed Shimmering Skin Perfector is a luminizing powder with a soft velvet finish. I use the Blushed Copper shade, which is deep enough to create shadow on my face and accentuate my cheekbones and temples, yet natural and warm enough that I never end up with harsh lines.
The High: Highlighting adds light and lift to high points of the face for a luminous look. The bottled Shimmering Skin Perfector is a sheer liquid highlighter and moisturizer that gives the face a pearlized glow. My shade is Opal and I use it to accentuate points along the center of my face (forehead, nose, and chin) as well as under my eyes.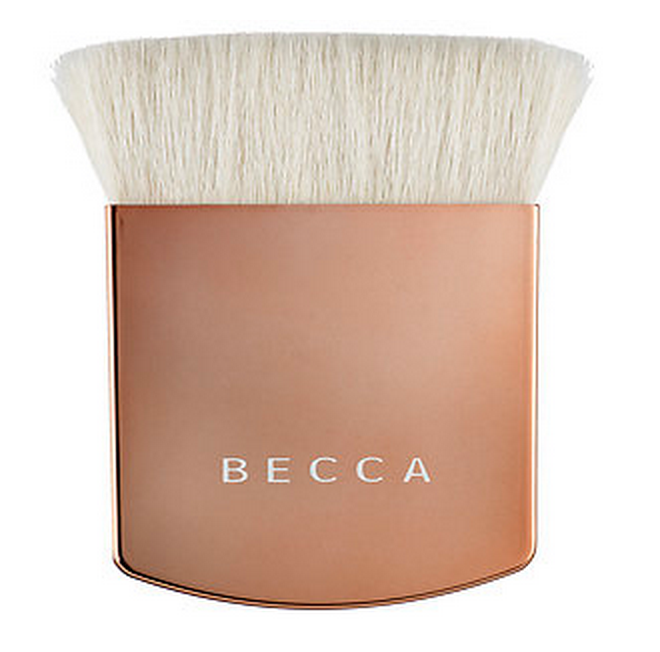 The Tool: The One Perfecting Brush does the job of nearly all other application tools you have. It can be used with both liquids and powders, as well as anything in between. The brush provides seamless, even application and works to cover all surface areas of the face. The flat edges work perfectly for the more precise application my lowlight step requires, while the soft corners help for smooth highlighting. As a final step I'll sweep the bristles gently all over to blend.
What's your stance on contouring?
—Sara Veljic