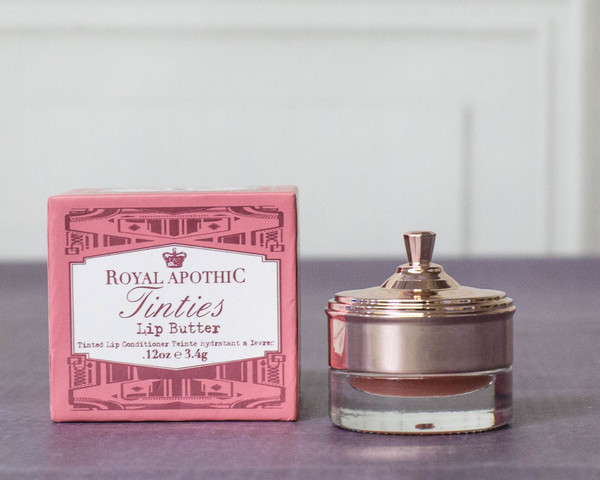 Fun fact: the easiest way to get me to try anything is to say "it's very Kim K", especially when it comes to beauty — contouring, fake lashes, I even considered going platinum a couple weeks ago…
So when Amber pointed out that the nude lip butter from Royal Apothic was very Kim (known for her nude lips), I instantly wanted to try it. And let me tell you, Kardashian aesthetic goals aside, the formula, texture and subtle color from this lip butter is perfection. It hydrates, smells divine (from a mix of grape seed oil, argan oil, sweet almond oil and shea butter) and leaves a light tint. It's probably too subtle for a Kardashian but perfect for me. 
—Julia Casella
Follow Julia on Instagram.