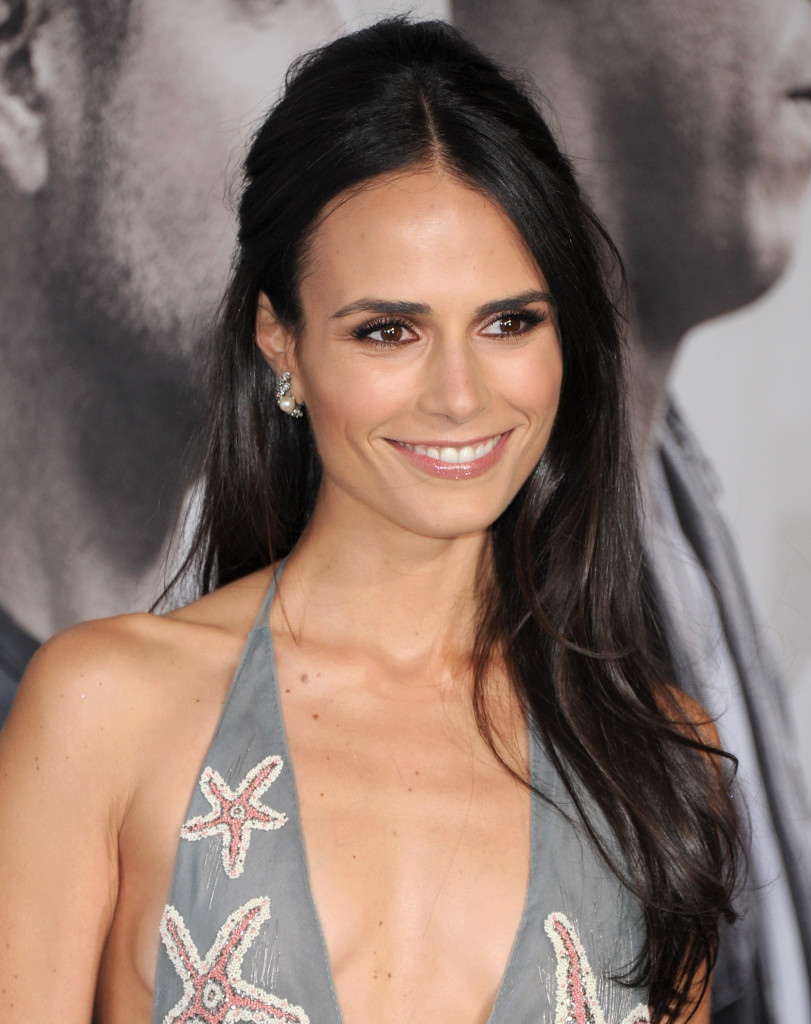 POND'S ambassador Jordana Brewster looked radiant at the Furious 7 red carpet premiere last night, with a beauty look courtesy of Kayleen McAdams. Here, the beauty breakdown, in Kayleen's words.
I prepped Jordana's skin by removing her makeup (from the day's earlier events) with a POND'S Original Fresh Wet Cleansing Towelettes.  Next, we applied  her new favorite product – POND'S Rejuveness Anti-Wrinkle Cream – to leave her skin with a youthful, radiant base for makeup application.
Once skin was prepped, I applied Tarte Amazonian Clay Full Coverage Foundation with a beauty blender, buffing the product into the skin, and used my finger to dab CK One 3-in-1 Concealer just under the eyes.
In order to complete the "lit from within" look, I used Charlotte Tilbury Filmstar Bronze and Glow to define Jordana's features.
To make Jordana's eyes pop, I used the bronze shade and the darkest pink shade from the CK One Color Neutrals Redefined Palette. I blended the bronze shade into the crease, really building up the color but keeping the actual lid bare. I then used the pink shade just on the center of the lid and inner corner of the eye. Next, I used the Rituel De Fille Ash and Ember Eye Pigment in Golden Age all along the bottom lashes to define the bottom lid.
I wanted to see a lot of lash on Jordana and really emphasize a doe-eyed look, so I trimmed & applied a full strip of Ardell lashes #110 followed by two coats of CK One Volumizing Mascara in Black.  I then filled in her brows with Anastasia Brow Wiz in Chocolate.
Jordana's lip look needed to last all night so  I lined her lips with the CK One Color Soft Defining Lip Pencil in Lovely (slightly cheating the edge to make the lips appear a little bigger), used lipstick to fill in the lips and then used a shimmery gloss just on the center of the lip to make that dark pink pop.
Once Jordana was ready in her dress, jewels and shoes, I applied Charlotte Tilbury's Supermodel Body makeup, giving her the final sweep of healthy glow to complete her look.
What do you think of Jordana's glowy gorgeousness? Yay or nay?