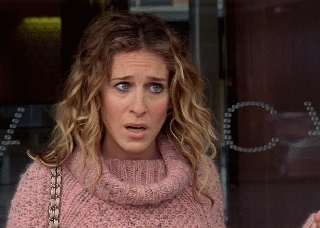 Buzzfeed has churned out a hilarious and potentially inspiring post about who characters from Sex and the City would be on Tinder. In need of ideas for your Tinder description? These ones are to work.
 And of course last week was New York Fashion week. Despite the frigid temps, the best of the fashion industry pulled themselves up by their (Prada) bootstraps. Here's what you may have missed.
And Here's what's hot for beauty in cold New York City.
 As the city is currently even more saturated than normal with the rich and famous, you may wonder how those ladies keep their hair so lovely.
And finally, as always, to keep you packing in the healthy food (every bit counts, right?), you should follow Niomi Smart. She's this incredibly beautiful and sweet Youtuber who rose to fame in the last year or so, and who has fantastic healthy  recipe ideas. If nothing else, she's just a joy to watch. You'll want to eat exactly what she does when you see her. 
 Hooray, it's the last week in February, even if you can't quite yet smell spring!
 -Catherine