But you can turn them around! Like this arctic fox has.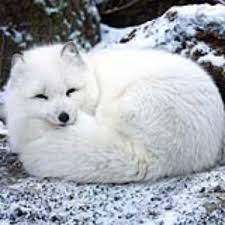 Don't worry, I hate decorating, too. It doesn't mean that. It can mean anything. New speakers (music therapy!), a sound machine, awesome slippers, therapeutic pillow sprays, 

decluttering

.
As we all inevitably spend more time indoors, make your own space your personal paradise.
Focus on the light. Yes, focusing on the positive is a good thing. But what I mean is quite literally bringing light into your room. Reduced light exposure is actually the biggest offender during winter, not the cold. Here's how to steal back the light:

Use colors. We tend to associate lighter tones with summer, but it's time to break with tradition! Returning to a bright, cheery room on a cold winter day is a serious upper for me.
Get out in the sun.

If you can't take the cold (we've all been there), try going for a car ride, blasting the heat, and listening to your favorite upbeat tunes. Sunny joyrides are a favorite of mine.

Light up your life. There are so many ways to electrically dazzle up your room.

Even salt lamps!

Light-box therapy.

I know it sounds weird, but people report that it really does work.
Be gentle with yourself. You are not going to like winter at all times, or maybe ever. That's okay. You're not alone. Don't take winter weather to heart. Realize that it's not that bad, or at least not every day. Take it one moment at a time. That's the best part about the weather: It's always changing.
—Catherine