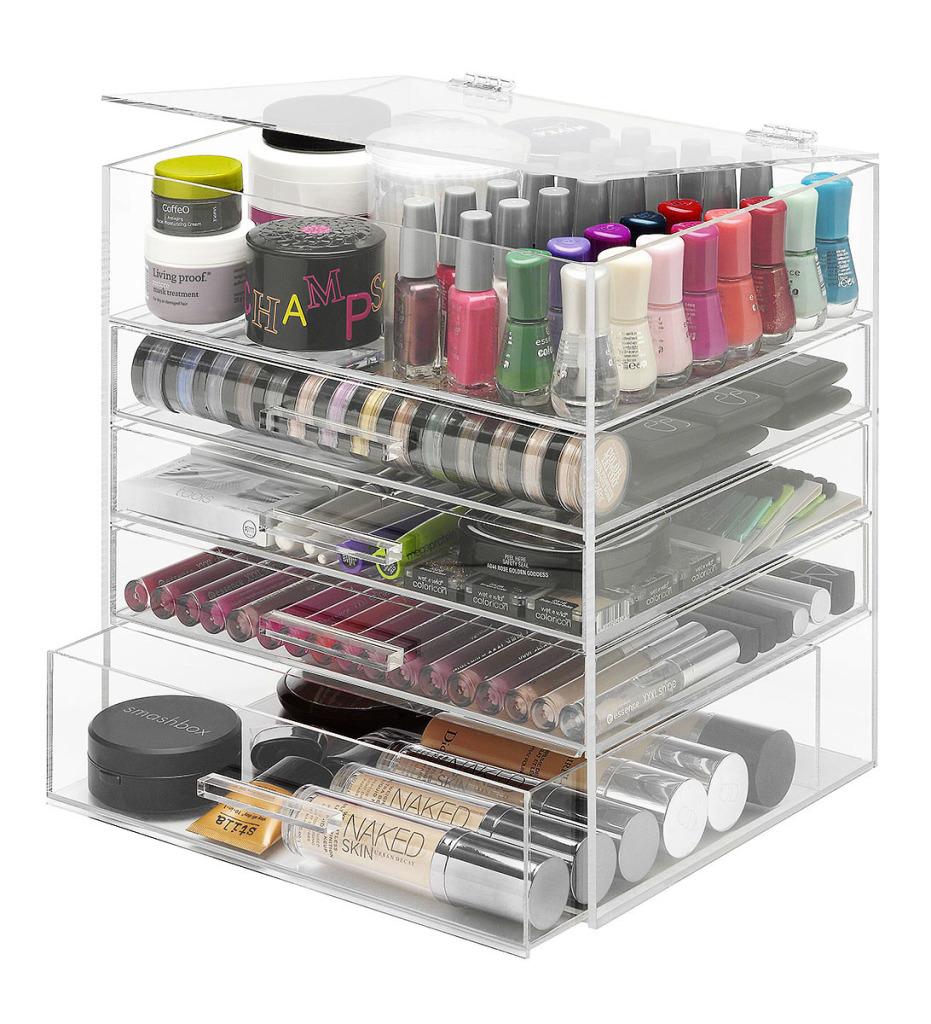 Beauty is a slippery slope, friends.
My makeup used to be able to be contained in a single bag. Now, it's amassed into an amorphous blob on top of my vanity. I like to see my current, in-circulation favorites, but spilling them out of a cosmetics clutch daily is more work than I need to be doing, frankly. So when I got offered a sample of the Whitmor 5-Tier Acrylic Cosmetic Organizer ($99 on Amazon), I was elated. It's transparent, so I can see all the items I'm testing but is neat enough and stacks multiple drawers, so it takes up a relatively tiny amount of counter space. It's transformed my makeup organization from chaos to calmly collected and boasts a ton of space for all my items from foundations to fierce glosses.
The good news? I'm giving one of these bad boys away to one lucky reader. Here's how to enter.
1. Comment on this blog post.
2. "Like" Rouge18 on Facebook if you haven't already and leave a comment about beauty organization.
3. Follow me on Twitter (@Glambr) and tweet: Hey, @Glambr! I want to win the Whitmor #giveaway bit.ly/1yiat9F 
4. Follow me on Instagram (@Rouge_18) and comment on a photo.
That's it! This giveaway is US-only. The winner will be chosen at random and announced on this post on Monday, November 24. The deadline is Sunday, November 23 at 12pm ET.
Good luck, beauties!
UPDATE: Dana (whose email begins with balex1971) is the winner! Congrats, Dana!
P.S. For closet organization, I'm all about these Large Tint Stacking Drawers from Container Store.