I've mentioned before that my emotional age is 17 and I certainly SLEEP as if my emotional age is 17. If I need to be up bed before 10:30am, I need to set an alarm. I can sleep pretty much forever. So I've positively created a bed CULTURE to reflect its importance in my lifestyle, which includes a top-of-the-line mattress, linens from Miraval Spa, a down comforter that makes me feel like a baby bunny and a memory foam mattress pad so I can channel the princess and the pea. The importance of a fabulous mattress is not to be underestimated, friends. Conversely, my bed at my parents' house is like a Thai prison, to quote my friend Lauren, and it takes me forever to fall asleep on it. Never underestimate the power of a comfortable bed. Let's hope I don't find out what a Thai prison bed ACTUALLY feels like in the most Brokedown Palace meets Bridget Jones' Diary: The Edge of Reason sense of the expression as I'm heading there for vacation next week.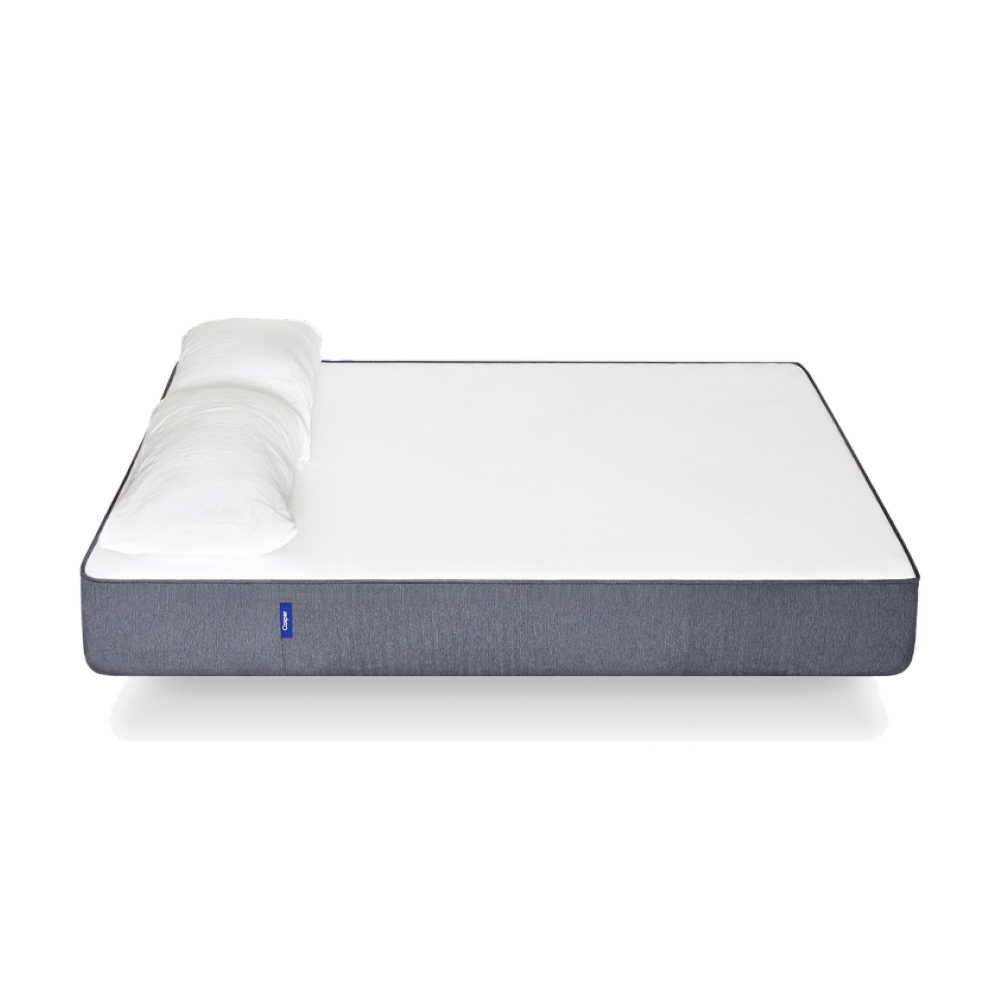 In the spirit of beauty sleep (and impending Eastern Standard Time, which is fast approaching), I'm giving away a FREE mattress  from sleep start-up Casper. The winner will choose which size she/he would like and Casper will handle all fulfillment, including shipping. Casper, the new sleep and mattress start-up, was founded by Philip Krim out of his University of Texas dorm room. Philip recognized an opportunity to shake up this somewhat stagnant and 'sleepy' industry by innovating the way in which we shop for our mattress. Casper eliminates the hassle of shopping in a store, and cuts out unneeded options, overused buzzwords and pushy salespeople. By taking the experience online and simplifying the options, Casper is able to bring consumers a great mattress at an affordable price. The Casper mattress comes in Twin, Twin XL, Full, Queen, King or California King. The proprietary sleeper contours to your body with premium Latex foam for cooling and bounce, and memory foam for supportive comfort. The Casper founders took the innovation one step further by developing a mattress that is delivered to you in a box that fits through any door. No need to rent a moving van or strap that unwieldy thing to the top of your car: The Casper mattress folds into a box, thanks to a patented compression machine, and fits in the back of an average car's trunk. The mattress can be shipped directly to your door nationally and for orders in New York City, you can have the mattress delivered to you in under two hours via Uber or bike messenger.
Info on how to enter is at the end of the post. In the meantime, here are the skin-care gems I recommend to make the most of your extra hour as you "fall back" next week.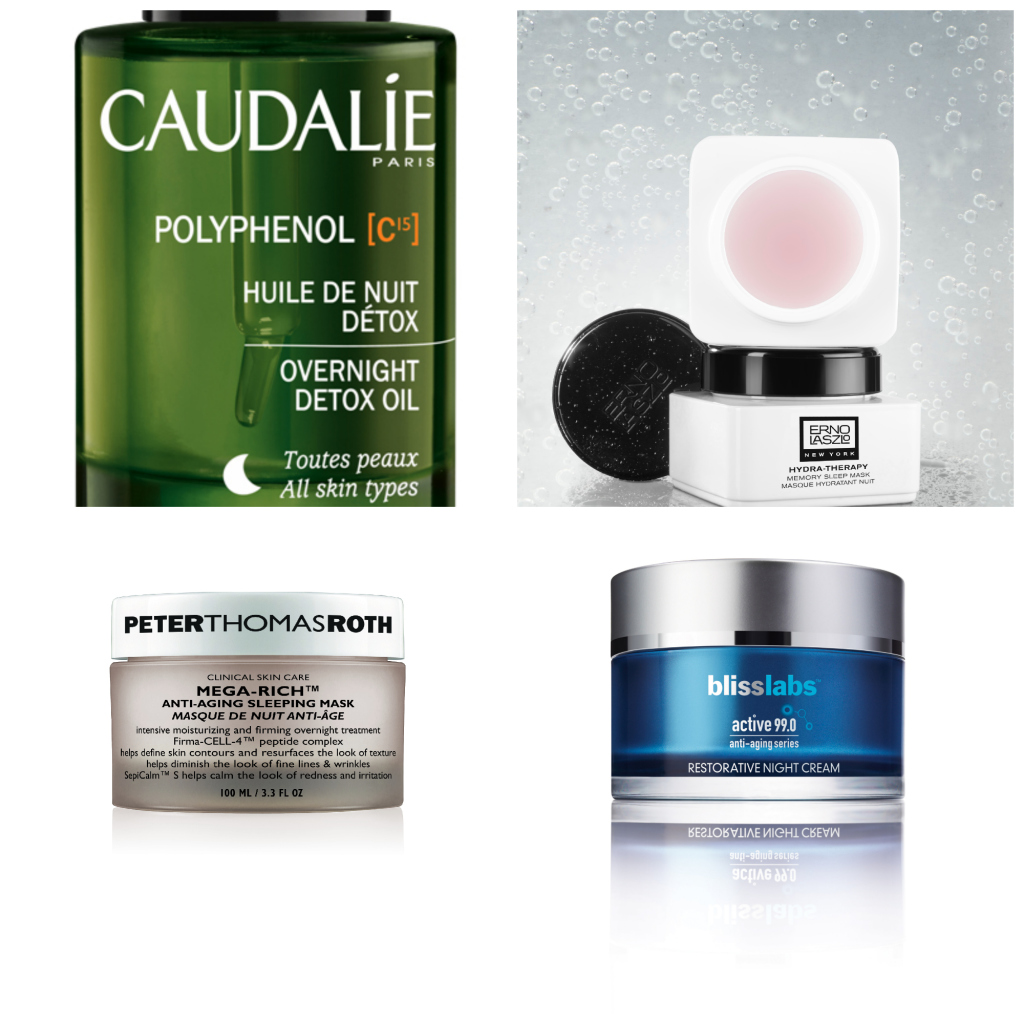 blisslabs active 99.0 Restorative Night Cream, a rich treatment that features a special blend of algisium C, niacinamide, kojic acid, and gardenia stem cells to help repair the signs of aging while you sleep. $150, available at bliss spas nationwide and on blissworld.com.
Caudalie Polyphenol c15 Overnight Detox Oil, a dry oil that helps to renew and protect your overtired skin while you sleep, featuring a cocktail of 5 essential oils and 3 vegetal oils, this 100% plant-based formula promotes cellular renewal and toxin elimination. $52, available at www.Caudalie.com, Sephora, and Caudalie boutiques.
Erno Laszlo Hydra-Therapy Memory Sleep Mask,  Sourced from the mountains, desert and sea, state-of-the-art hydrating ingredients such as Prickly Pear and Brown Algae are included in the Hydra-Therapy Memory Sleep Mask formula to provide optimal moisture results. $90, available at ErnoLaszlo.com, The Institute—Erno Laszlo, Nordstrom and Neiman Marcus.
Peter Thomas Roth Mega-Rich Anti-Aging Sleeping Mask, This intensive moisturizing and firming overnight treatment helps replenish moisture, soothe and calm skin, and reduce the look of fine lines and wrinkles while you sleep. $68, Available at PeterThomasRoth.com.
SkinCeuticals Resveratrol B E, Resveratrol B E is an intensive antioxidant night concentrate that boosts skin's endogenous antioxidant defense system to help repair and prevent accumulated damage. $145, available at SkinCeuticals.com.
Want to enter the Casper mattress giveaway valued between $500-$950, depending on which size you choose? Of course you do. Here's all you need to do.
1. Comment on this blog post and tell me why beauty sleep matters to you.
2. "Like" Rouge18 on Facebook if you haven't already and leave a comment about beauty sleep.
3. Follow me on Twitter (@Glambr) and tweet: Hey, @Glambr! I want to win the @casper #giveaway!
4. Follow me on Instagram (@Rouge_18) and comment on a photo.
That's it! This giveaway is US-only. The winner will be chosen at random and announced on this post on Wednesday, October 29. The deadline is Wednesday, October 29 at 12pm ET.
Good luck, beauties!