The cruelest part of make-up is its inability to last — that's why Amber is my idol, because 90% of her makeup is permanent and she can truly say "I woke up like this." For the rest of us, there is the time consuming act of putting on our face, everyday, even twice a day because by 5:00pm I pretty much look the same as I did at 7:00am and so the cycle continues: foundation, bronzer, blush, highlighter and repeat.
But there must be another way. Protect your work! Here are the latest setting products I have been testing out in my never-ending quest for flawlessness: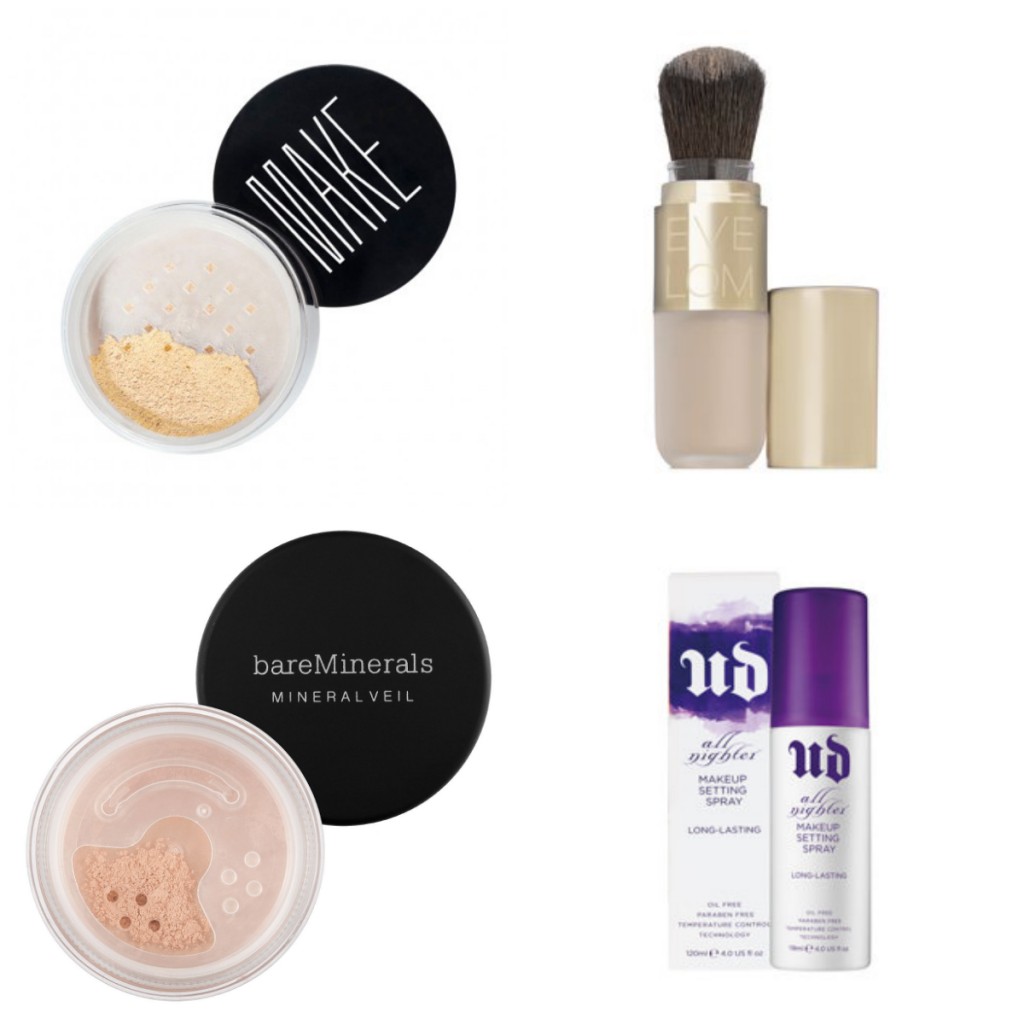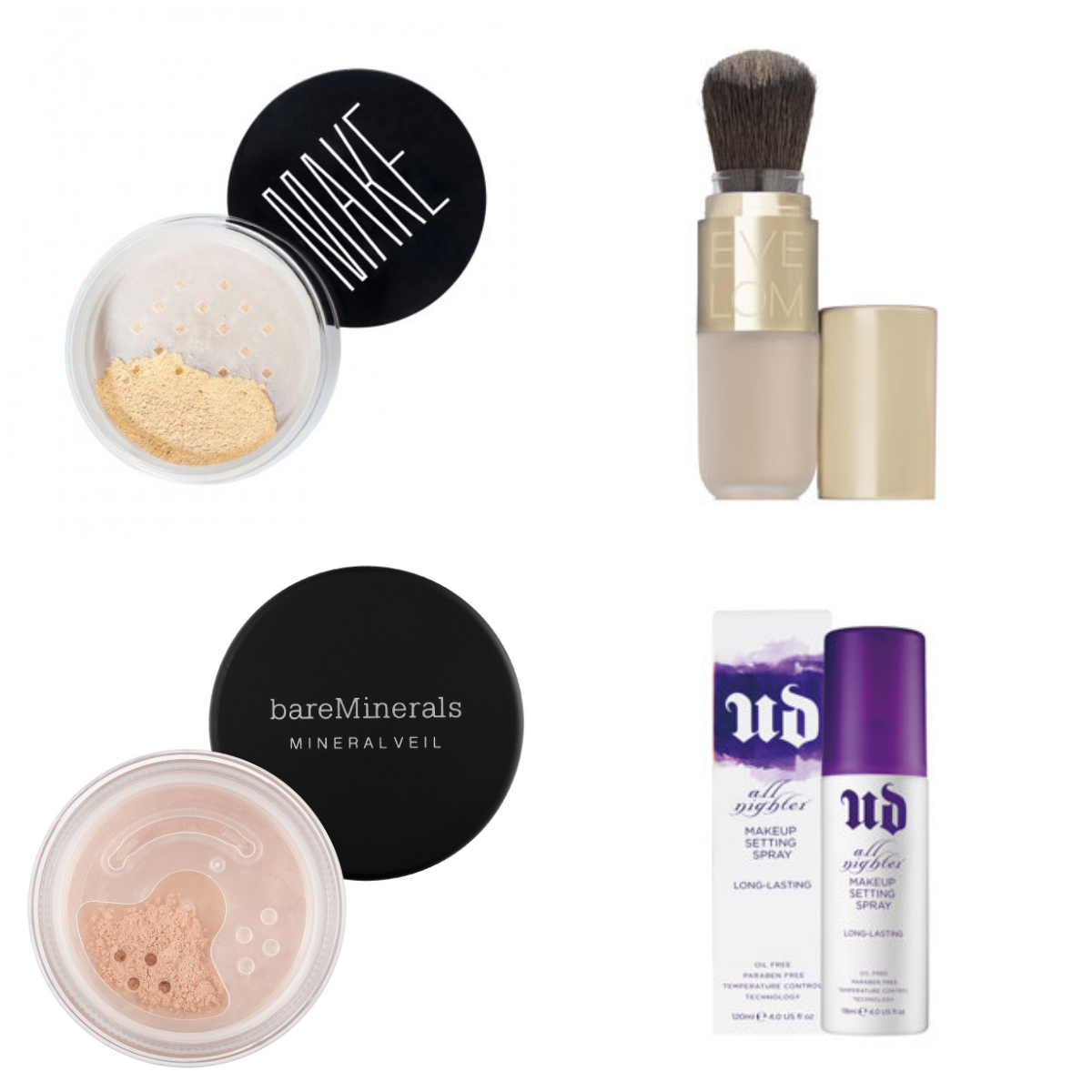 Mineral Veil
Simple and classic from Bare Minerals, this light powder can be buffed in with a dense brush for more staying power. It's especially good for T-zone shine.
Eve Lom Sheer Radiance Translucent Powder/ Make Glossing Powder
These two add a little glow and radiance to your face. The Eve Lom one comes in different shades so you can even add some color, and the Make Glossing one looks great all over or it can be used as a subtle highlighter on your cheekbones.
Urban Decay All-Night Setting Spray
This is the holy-grail of setting products — anytime you see a girl really done-up, with perfectly penciled brows, fake lashes and flawless contouring, she 100% used this spray. At first I was like "Why would I spray my face with liquid if I want my makeup to stay?" but now, I'm like, "Why wouldn't I?" It actually works really well at keeping your look intact. Do all your makeup, eyes and everything and then spray your face 3-4 times and watch it settle in and preserve your work.
What's your secret to makeup success?
—Julia Casella