Fornasseti is never lacking in beautiful candles but this fall, my favorites are the Soli e Lune Otto Scented Candles.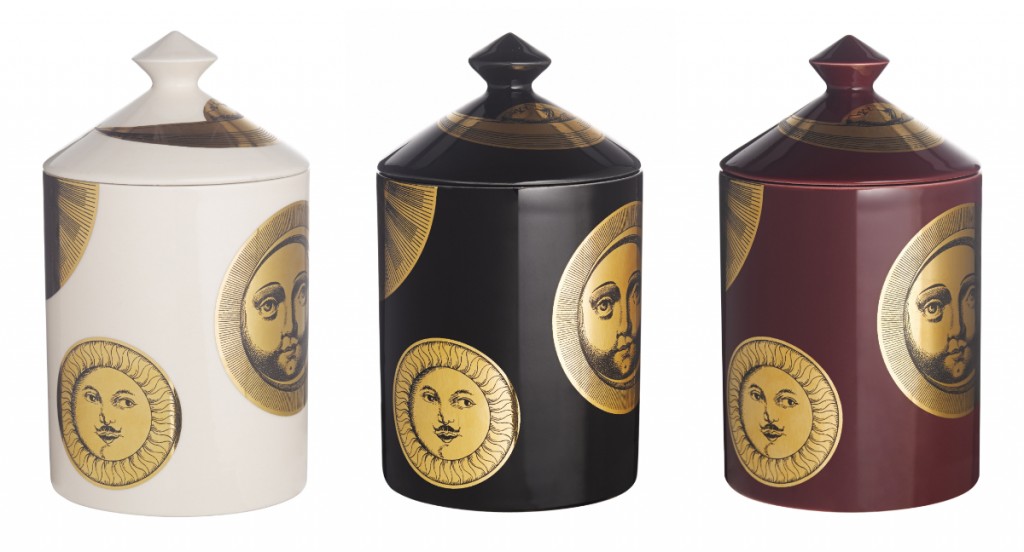 Fornasetti Profumi introduces the 'Soli e Lune' Scented Candle collection featuring its signature 'Otto' scent. The 'Soli e Lune' design is new re-working of a classic Fornasetti sun and moon gold repeat motif on three different coloured ceramic vessels — black, oxblood and white.
Another exciting addition to their collection are the new diffusing spheres (also featuring its signature Otto scent). The Sardine design is particularly funny–it was originally used in the 50's on a tray. Fornasseti's son, Barnaba, loved the irony of using 'stinky sardines' as the decor of a perfume vessel. In the new Sardine collection ,the design has been used across scented candles, large scented cadles and the new diffusing spheres.