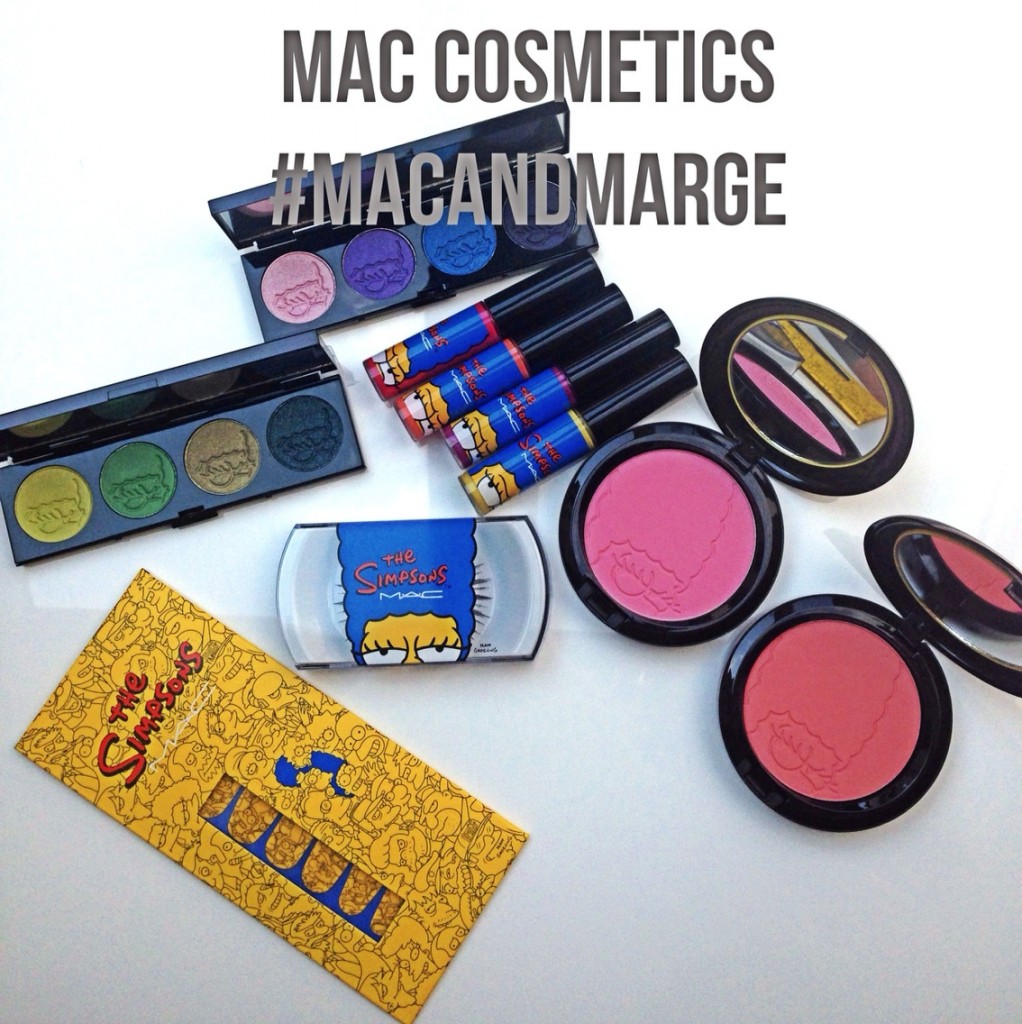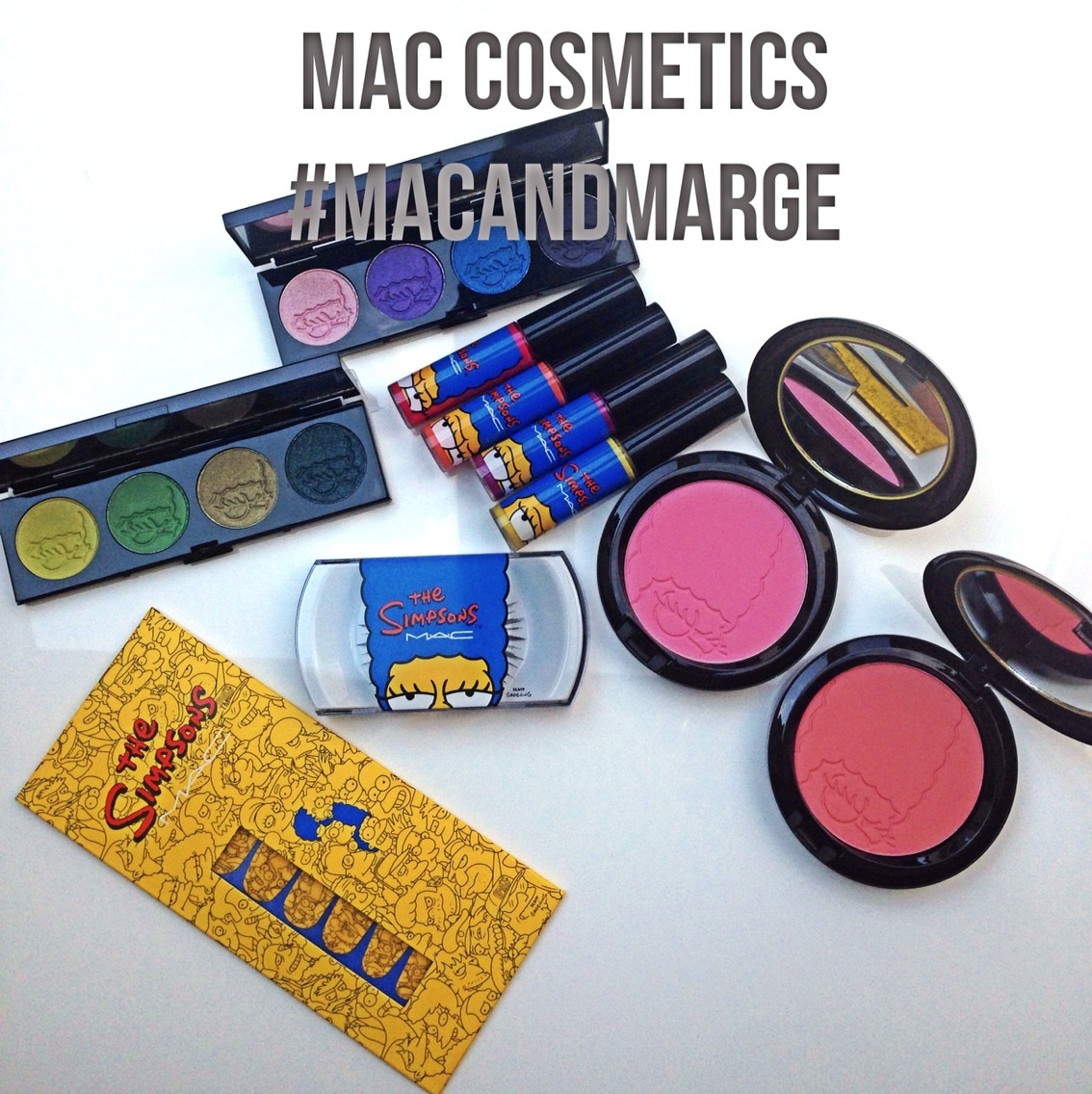 Remember in The Simpsons when Homer invented a gun to apply makeup in 4/5s of a second, to alleviate every woman's fear of showing up to that important business meeting without wearing a single cosmetic? He demonstrates on Marge, but to her dismay, he accidentally has it set on "whore."
Thankfully, MAC Cosmetics have gotten involved to, once again, join Marge and makeup in a glorious collaboration, this time a much more flattering one. The Springfield resident adorns the packaging of the #MACANDMARGE limited edition collection and even boasts her famous silhouette on the shadows and blushes. The collection is utterly wearable, despite my technicolor doubts when I heard about it initially. My favorite name? Sideshow You.
LIPGLASS
Nacho Cheese Explosion bright neon lime yellow
Grand Pumpkin bright creamy orange
Red Blazer bright fuchsia
Itchy & Scratchy & Sexy electric blue violet
SRP $16.50 US/$20.00 CAD
THAT TRILLION DOLLAR LOOK QUAD
Lisa's Spikes lime green ( frost)
Apple Squishee mid-tone Kelly green ( frost)
2 Dozen and One Greyhounds dirty olive green (veluxe pearl)
Chalkboard Dreams deep blackened teak (velvet)
SRP $44.00 US/$53.00 CAD
MARGE'S EXTRA INGREDIENTS QUAD
Harpooned Heart light baby pink (lustre)
Sexy PB & J mid-tone bright violet (veluxe pearl)
Beehive Blue mid-tone bright blue (veluxe pearl)
Vivacious Vacuum Cleaner Bag deep navy ( frost)
SRP $44.00 US/$53.00 CAD
LASH
7 Lash
SRP $18.50 US/$22.00 CAD
POWDER BLUSH
Pink Sprinkles cute blue pink (satin)
Sideshow You light peach coral (satin) ONLINE ONLY
SRP $24.00 US/$28.50 CAD
M·A·C NAIL STICKERS
Marge Simpson's Cutie-cles
SRP $16.50 US/$19.00 CAD
MAC's The Simpsons collection is available for a limited time starting September 4. Will you cave on this?