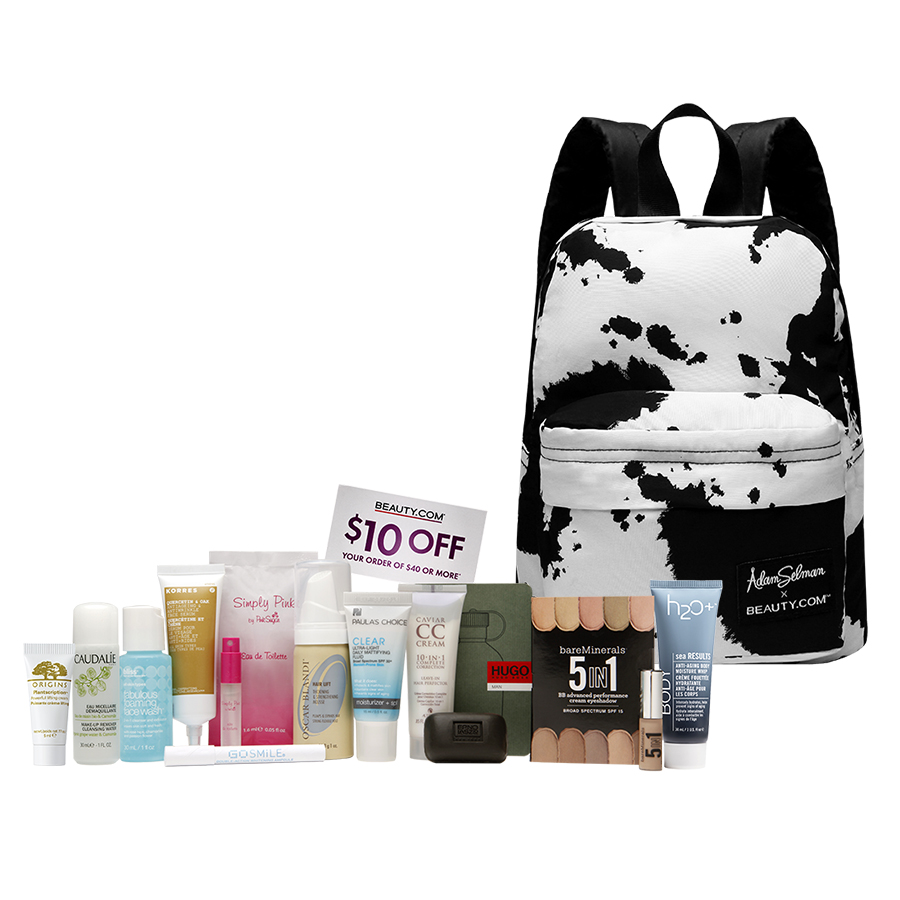 Stock up on $100 worth of fall beauty essentials! Beauty.com has collaborated designer Adam Selman, whom you may also know as Rihanna's costume designer on the Beauty.com x Adam Selman Miss Baby Backpack. Score miniature pack at Beauty.com/AdamSelman.  The bag and its contents are valued at more than $130 and contains:
1.       Korres Quercitin + Oak Antiageing + Antiwrinkle Serum
2.       Caudalie Make-up Remover Cleansing Water
3.       Bliss Fabulous Foaming Face Wash
4.       Origins Plantscription Powerful Lifting Cream
5.       bareMinerals BB Advanced Performance Cream Eyeshadow
6.       GoSmile Go Smile Double Action Ampoule Single
7.       Erno Laszlo Sea Mud Deep Cleansing Bar
8.       Paula's Choice CLEAR Ultra-Light Daily Mattifying Fluid SPF 30+
9.       Aquolina Pink Sugar Simply Pink Eau de Toilette
10.   Oscar Blandi Hair Lift Thickening & Strengthening Mousse
11.   H20+ Body Anti-Aging Moisture Whip
12.   Alterna CC Cream
13.   An offer for you from the Beauty.com site
On what are you spending your hundy?