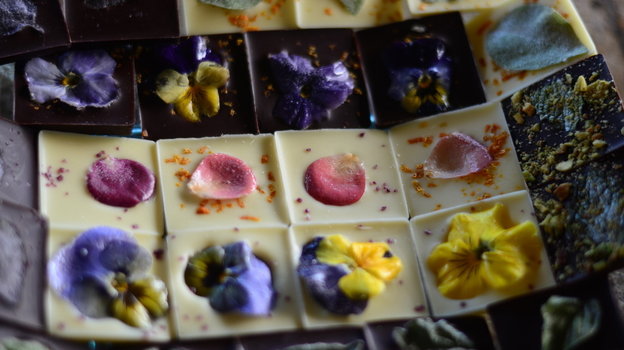 1. Edible flowers + chocolate = the prettiest dessert ever. And you can order them online!
2. This neon-drenched Nike pop-up shop is a dream!
3. Fifty Candies: a mouthwatering slideshow of the candies to be eating now, and where to find them around the city. 
4. A classic anthem for fighting whatever kind of sadness is bogging you down lately. Just belt it out.
5. If what you're feeling is more like Sunday Surliness: Enjoy Satiregram!
6. Six second auditions: the latest installment of Vine masterpieces.
Happy Sunday! What are you up to this week?