This time, Official Mascara Correspondent Ashleigh Ciucci triest out Laura Geller GlamLASH Dramatic Volumizing Mascara and declares it a must-buy. Why? Read on and find out.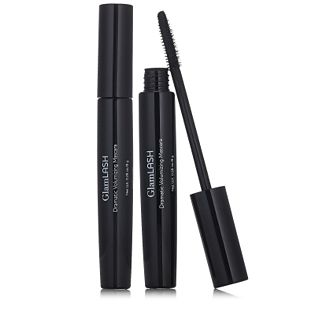 After using a lot of mascaras with giant brushes lately, it was nice to pop open this Laura Geller mazzie and find a slim and stiff-bristled brush. This wand holds a lot of the creamy formula and offers control upon application. One coat gave me full coverage from root to tip and the fact that there was a lot of playtime allowed me to get the max amount of length and curl. My lashes were even more curled and grouped together for thickness (I don't want to call this clumping) with my second pass.
However, in the future I wouldn't pull the product through the tips because they became a little squared-off with over-working.  By the afternoon my lashes still looked pretty glam but I added just a little more product at the roots for my evening cocktail date.  I needed eye makeup remover and soap and water at the end of the day but it's a trade for such a rich and lush formula. Buy this one!