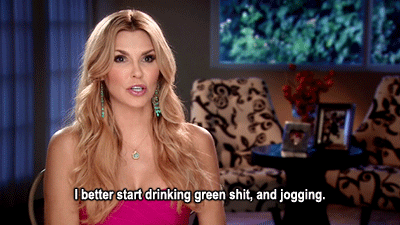 Motivate Monday, because we love looking and feeling good.
Here's a super easy to follow slide show of energy-inspiring poses to do in the morning and start your week strong.
Mercury Retrograde ahead! Don't play the blame game if things start going south- here's how to survive and thrive this month.
Dieting advice could use a change- the REAL guidelines we need to follow. 
Enjoy a recipe for some of that tried and true green stuff. 
As for exercising, dancing totally burns fat, especially in those 7-inch stilettos you always mean to rock for a night out. NPR breaks down why we love to get down with a good beat. 
Happy June!
—Sara Veljic