Fictionary is a column showcasing beauty- and fashion-related words that don't exist, but should.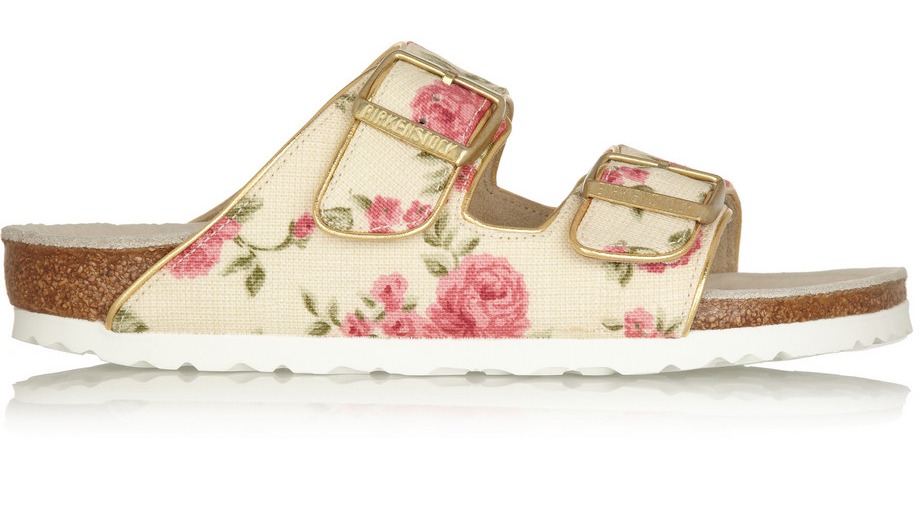 Look, I'm trying to wrap my head around the fact that Birkenstocks are supposed to be chic right now. They're literally older than America and they've always struck me as… a bit same-sex oriented, to recall the parlance of Cher Horowitz.
Yes, Birks were never the most feminine footwear choice, although they've made a dramatic turnaround this season. What are the odds on that? Well, what are the odds that Keith Coogan could shake being type-cast as a dork in Adventures in Babysitting to playing a veritable cool-guy stoner Kenny in Don't Tell Mom the Babysitter's Dead just three years later? He made a major change and let's face it, so have Birkenstocks.
So when my gal Dawn told me she just purchased a pair the pair above, I'll admit it took me a while to get on board. But this pair is not quite something I'd expect my best friend and her partner to don while looking for wedding venues. Real talk/side note: Enduring your lesbian best friend's recent engagement (PS yay to Pennsylvania for finally making same-sex marriage legal) is a quiet hell I'd imagine few experience. I feel as if I've been cast as Annie in Bridesmaids in my own life. While some things are better (I'm gainfully employed and have my own apartment, thankfully), others are actually more difficult, i.e., MY Lillian is not only getting married and our friendship has totally changed, she's MARRYING Helen. Let that sink in for a minute. But that's a story for another time.
In the meantime? I think I'm going to have to purchase these Birks. After all, they're definitely Lessbian than your garden-variety iteration.
And now, I want to hear from you: Are you newly back into Birkenstocks? Have ANY of you experienced your best friend's lesbian nuptials? Please share.
Birkenstock in Arizona floral print, $245 at netaporter.com.