St. Ives Apricot Scrub holds a very special place is my shower and I always find myself reaching for it when I want super scrubbed squeaky clean skin. But lately I have been loving the new, gentler Pink Lemon and Mandarin Orange Scrub.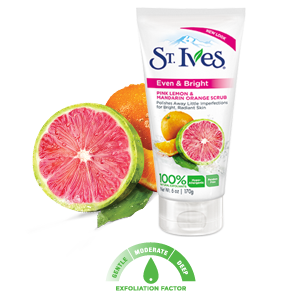 The matching body wash is just as divine and they both leave your delicate skin feeling detoxed and fresh. How are you readying your skin for summer?
–Julia Casella
Follow Julia on Twitter: @Julia_Casella.