Beauties, Estée Lauder's new Pure Color Envy Sculpting Lipstick hits shelves in March and you NEED to be involved.
This is next-level lipstick: Perfect pigment payoff, hydration enough for a NATION so that there's no feathering or pilling ever while still lasting a full six hours. It's housed in a chic magnetic case that will make you feel as if you've entered a new tax bracket. And the colors! They are totally technicolor in 20 shades from nude to plum and every tone in between.
Behold, an exclusive look at the brand's video with model Carolyn Murphy, exclusive Q&A, plus behind-the-scenes photos. Her eye makeup breakdown for the shoot? Estée Lauder Pure Color Instant Intense EyeShadow Trios in Amber Alloy and Gilded Chocolates, Estée Lauder Double Wear Stay-in-Place Eye Pencil in Onyx and Estée Lauder Sumptuous Extreme Lash Multiplying Volume Mascara.
The convertible/red lipstick/sunglasses blonde hair moment is so Grace Kelly "To Catch A Thief" redux, that I actually am reconsidering my recent decision to dye my hair red. Weigh in on hair decision 2014 in the comments, but in the meantime, here's what Carolyn said about shooting the Pure Color Envy ad.
Q&A
Mario Sorrenti shot the Pure Color Envy ad. Have you ever worked with him before?
I have known and have been working with Mario for almost 20 years. It was a great surprise to work with him for Estée Lauder – a match made in heaven!
How does working with him differ from other photographers you've worked with?
Working with Mario is different from other photographers because we have known each other for so long, it's like working with my brother! Mostly, he is very calm and creative, which makes it easier for me. Mario is also good looking and has a seductive side, which can make us models feel quite sexy!
What is your favorite lipstick shade from the collection and why?
My favorite shade from the collection is the red I wore in the shoot, Envious. Red is my go-to for events when I need to "dress up." It's classic. What is most appealing about Pure Color Envy and what makes it different from other "long-wear" lipsticks, is that it moisturizes lips rather than drying them out, which is better for long days and nights. It also removes quickly without staining lips.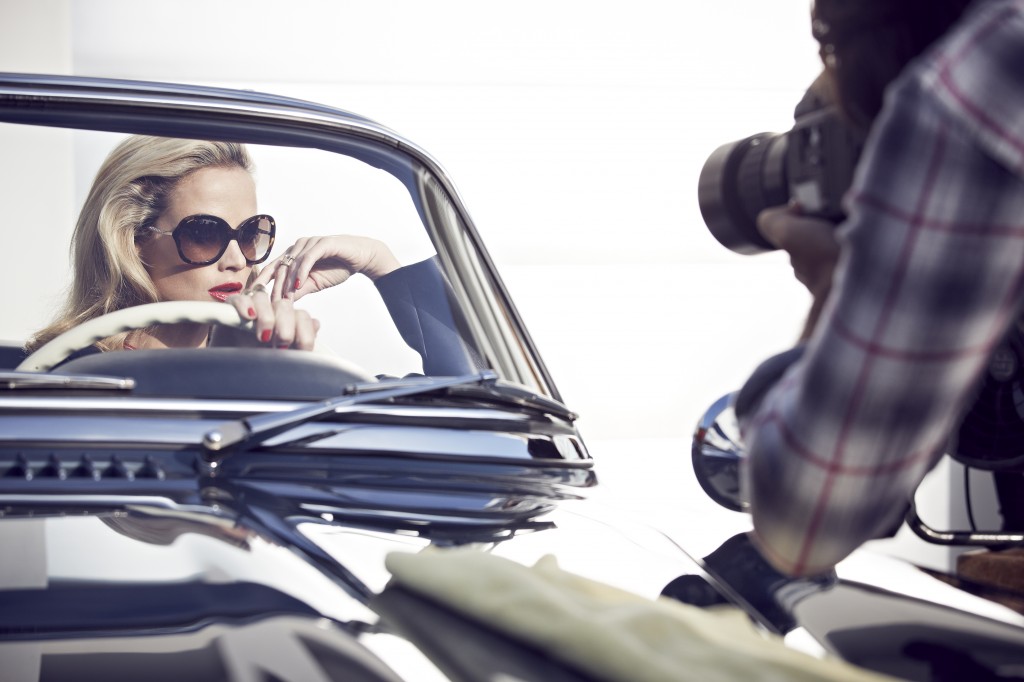 What kind of emotions do the shades in the collection evoke in you?
When I wear the shade Envious, I feel strong, classic and confident. I also like Impassioned because it's more coral which has a passionate and sexy quality – great after a day at the beach in summer. Insolent Plum is an odd choice for me but when I wear it, I feel playful and bold. All of the Envy shades are great "pick me ups."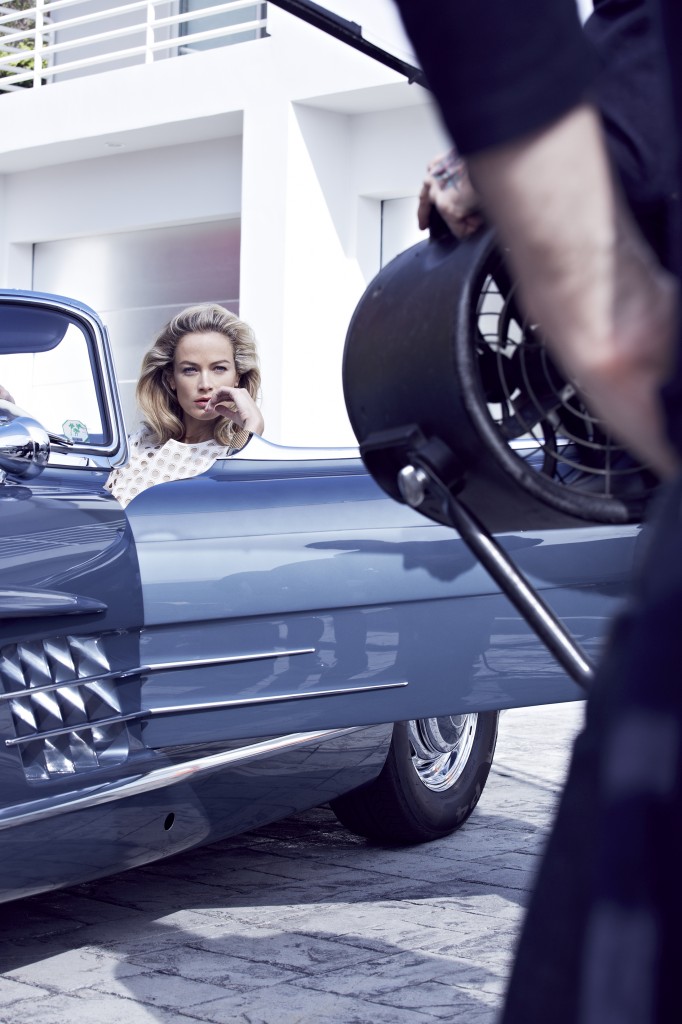 What lipstick shade do you envy on other women and why?
I envy the shade of burgundy on other women, as I feel it's too harsh on me. Looks great for photo shoots but in daily life, I feel a bit overdone. When I see a woman wearing a burgundy lip, I feel that she is daring and strong in her character.
What do you think is your most enviable characteristic?
I'm not sure and a bit embarrassed to think of my "enviable characteristics." If I had to choose, I think women might envy the illusion of a perfect and glamorous lifestyle. This is far from true! Maybe women envy my eye color, lips or other physical aspects. The truth is, nobody is perfect but we can sure play up our attributes.
What do you think makes a woman enviable?
I think what makes a woman enviable is an ability to "have it all". Intelligence, confidence, manners, looks, and a sense of humor. Physicality is what most people notice at first sight, but I think genuine confidence and intellect is most enviable.
How do you choose the lip color you wear?
I choose the lip color I wear by my mood or occasion. If I am feeling "quiet" I stick with beige or lip tones. If I am feeling bold and playful, I choose red or bright pink. If I am feeling feminine and seductive, I'll go for berry or plum tones.
What does lipstick say about a woman?
Lipstick says a lot about a woman. It says that she is not lazy and cares about her appearance, she is confident and playful. As with other makeup, it is a way to communicate creatively.
Do you have any tricks or tips for lipstick application that you've learned from being a model?
I have learned a few tricks from makeup artists in applying lipsticks. One is that never have the lip color and eye shadow compete. It's best to have one or the other. Before applying lipstick, put on thick lip balm and after a few minutes, do a sugar scrub or use a dry bath towel. When applying lipstick, you can make the lips appear larger by going outside the natural line of your lips. What I love about this lipstick collection is that you don't need lip liner!
What has it been like to be part of the Estee Lauder brand for the past 11 years?
It has been the biggest "compliment" of my career to be a part of the Estée Lauder brand for almost 12 years. Representing the brand is a dream come true both professionally and personally, as I grew up with all of the Estée Lauder brands. I am more than honored and passionate to portray the Estée Lauder woman – a woman who is modern and multi-faceted – and I hope to continue for many years to come. It has been and always will be, a dream come true.
Estée Lauder Pure Color Envy Sculpting Lipstick ($30) will be available at Estée Lauder counters nationwide and www.EsteeLauder.com beginning March 2014. Tweet me your thoughts on the video (I'm @Glambr) using hashtag #lipstickenvy.