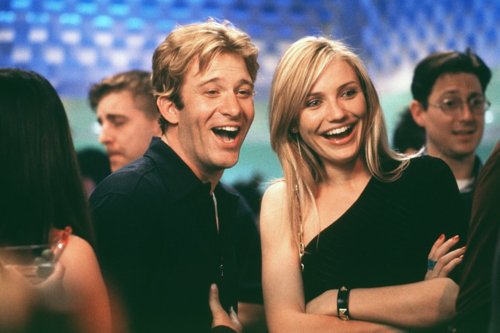 There was no more cynical San Francisco city dweller than Christina Walters of "The Sweetest Thing," famous for her phrase, "Don't look for Mr. Right, look for Mr. Right Now."  Christina is a great friend, adores a movie montage, makes a great road-trip companion and ALWAYS knows how to play it.
Her scent? Well, it's so obvious, it's bunny-eating-a-carrot/Windexed window of clarity clear: New Escada Born in Paradise, an eau inspired by the ingredients in a pina colada. And we know that Christina loves a piña colada, getting caught in the rain; she's not into yoga; she is into CHAMPAGNE. And here is how we know.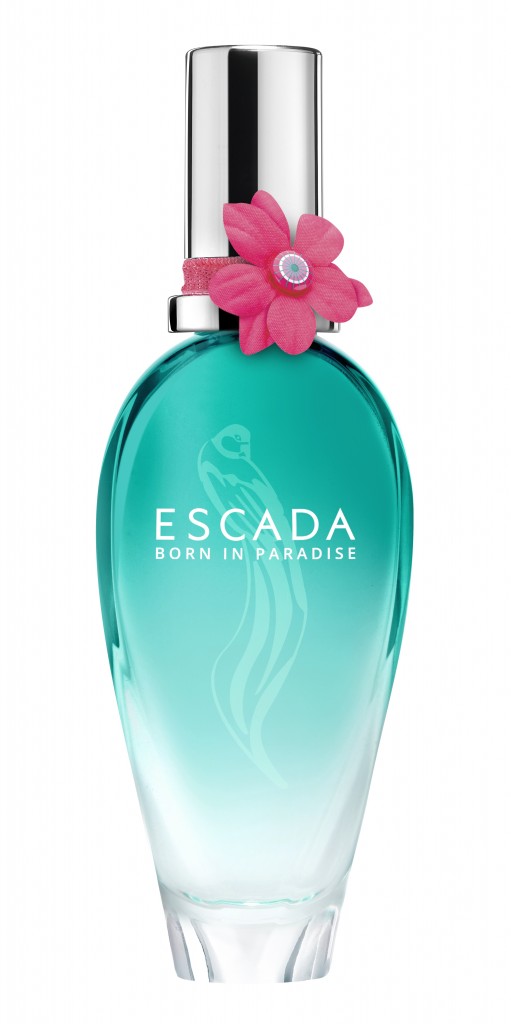 Christina would spritz herself pre-club with this divine, softly coconut and pineapple infused 22nd limited edition fragrance from the fashion house. Inspired by everyone's favorite gateway cocktail (remember it was "13 Going On 30″'s Jenna Rink's inner 13 year-old's spirit of choice at the Bloomingdale's party? She's also an FFF of this scent), it fuses pineapple and coconut milk, bright infusions of watermelon, green apple and is tempered by woody, musky and creamy undertones. It boasts a long-lasting summertime sunniness on skin and is even topped with a charming pink hibiscus flower you can rock as an accessory, just like bauble enthusiast Christina Walters (she wore a jade green ring throughout much of the flick).
Escada Born In Paradise retails for $43-74 at sephora.com and macys.com
In R18 feature Fictitious Fragrance Fans, I assign a pop-culture character a signature scent. Fragrance is one of the most difficult areas of beauty to discuss and I find myself trying to convey a scent to you, more often than not, by the pop culture character it embodies to me. So why not make it a thing?