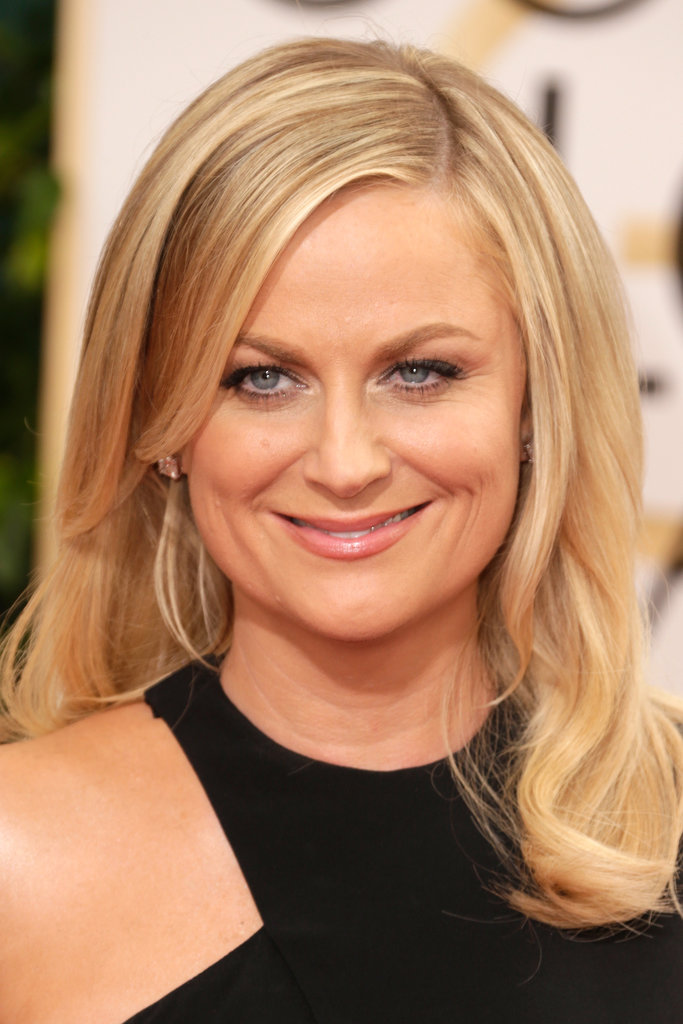 Amy Poehler has low-key elegance down to a damn science and the Golden Globes presenter and winner looked sensational last night. Celebrity makeup artist Brett Freedman created Amy Poehler's look for the 2014 Golden Globes red carpet using Votre Vu products. "For Amy's triple duties at this year's Golden Globes (red carpet, host & nominee) I wanted to give her a vivid, sexy look that felt fresh, not overdone," said Freedman. Here's how he got the look.
"I started prepping the skin by using Votre Vu Attentive Crème du Jour. It's the perfect starting point for hydrated, firm skin. Next, I used a Smashbox primer, which helps keep shine at bay and helps makeup hold up longer. The foundation I used was Votre Vu Love Me Deux in Cannes. I wanted to give Amy's skin a lift of color. This sheer tinted moisturizer goes on seamlessly and is oh-so-natural looking. I dabbed the coordinating concealer on the inner eye near the tear duct to brighten and make the eyes pop. Next, I added a powder that was an 'almost bronzer' shade to give Amy's skin a warm glow.
For blush, I used Votre Vu Beaute En Bronze blush/bronzer duo. So as not to give Amy a too sweet/apple cheek look, I swept the deeper bronze shade in the hollow of the cheekbone and up toward temples. Just above it I swept the fleshy peach tone in the same direction. I then applied a highlighter along the top of the cheekbone to catch light and add a dewy finish.
On the eyes, I used Votre Vu Palette Play in Copper. I love this Votre Vu palette because it's super pigmented and can be used wet or dry. I used all fleshy/neutral tones on eyes and applied the shimmery bronze with a damp brush to (like the cheeks) catch light and give a dewy/cream shadow feel.
Eiffel Power Mascara was perfect for the red carpet since you definitely need something that's not only blackest black, but volumizes and gives ultimate length. My tip: curl the lashes before applying mascara and once more, just a quick pump, after the mascara has dried.
For the brows, I used Votre Vu's Arch De Triumphe in Fair. To give Amy's eyes the most open look possible, I brush this tinted soft wax behind brow hairs and slightly above, then brushed the hairs up for the fullest possible look.
For the lips, we kept it simple with a nude lip liner and clear gloss. I wanted Amy's lashes to be the darkest thing on her face, so we went with a soft and neutral lip. I filled in the entire lip with liner and applied a touch of gloss to the center"
What are your thoughts on Amy Poehler's look last night?