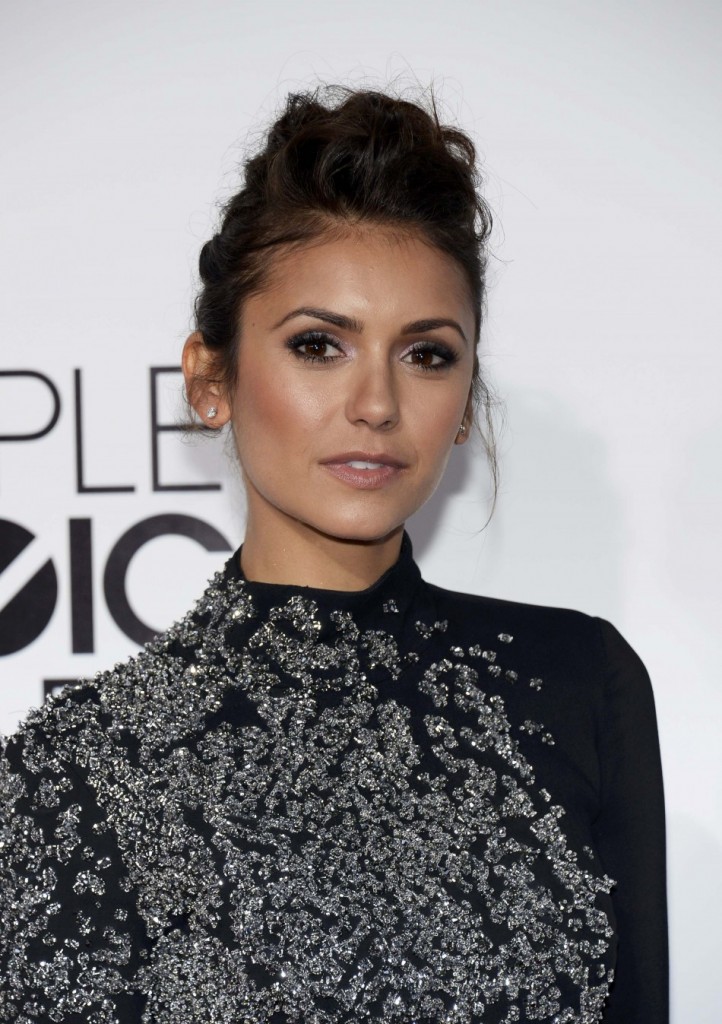 Nina Dobrev and Heidi Klum rocked two of my favorite hair looks of the night and spawned a new trend I'm dubbing dinosaur 'dos. Nina's T-Rex was inspirational and perfectly complimented her bejeweled high-necked gown.  Celebrity hairstylist Riawna Capri created a "knothawk" that complimented her sexy black dress. Here, Riawna shares how to get Nina Dobrev's hairstyle using KMS® California hair care.
"Since Nina wore a bold black dress that comes a little up the neck, Riawna wanted to put her hair up in a sleek and sexy style to show off the dress. She created a Mohawk containing about 100 knots that went from the back of her hair all the way to the top, with a little bit of texture. In order to achieve this textured look, Riawna spritzed KMS® California HAIRPLAY sea salt spray ($18.99) to give Nina's hair the natural texture it got when she was swimming in the ocean in Australia where she just got back from this morning. Then, to finish the look and keep Nina's hair in place all night, Riawna sprayed KMS® California HAIRSTAY maximum hold spray ($17.99)."
What do you think of dinosaur 'dos?