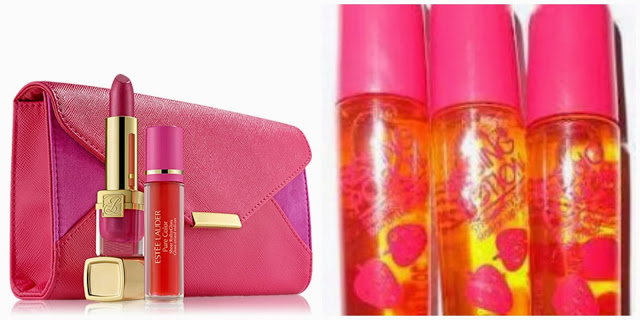 YES, girls. Remember the beauty days of yore of Kissing Koolers and Kissing Potion roller-ball gloss? Makeup technology has evolved around the latter and it completely fell off the market until Estee Lauder recently brought back the retro roller-ball lip gloss scenario with its Pure Color sheer rollergloss in Hot Pink, which comes with a Pure Color longlasting lipstick in Rubellite, complete with a pink two-tone elegant envelope clutch. Best of all, a portion of the proceeds is donated to the BCRF (Breast Cancer Research Foundation). For more BCA offerings from Estee Lauder brands, check here. 

The Evelyn Lauder and Elizabeth Hurley Dream Lip Collection ($29.50 at nordstrom.com). 

Do you remember Kissing Potion?  The strawberry version was my slow jam. 

Like this post? Don't miss another one! Subscribe via my RSS feed.