Look, I'm not proud of it, but there are definitely bras in my possession from…  the BUSH Administration.
In a range of sizes from C to DD. So when stylist Felix Mercado told me recently that we should be replacing our bras after 6-9 months (or between 145-160 wears — hand-washing and hand-drying extends their lifespan), I reevaluated my lingerie status. I've been fitted 3 times in the past year and guess what? I was 2 different sizes within those 3 times. Mmkay? Get yourself fitted, it makes all the difference. And if you're in the market for some new bras, here are my latest favorites.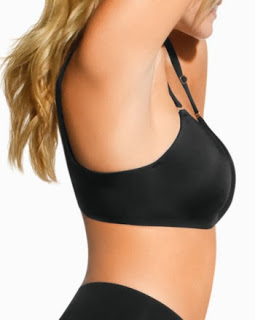 Spanx Bra-llywood Hills ($68) 
Score a trimmer profile, thanks to this side-slimming bra that pushes side-boob forward, where you'd rather it reside, frankly.


Chantelle Palais Royal Demi Bra ($88)
Less function and more fabulous, this Chantelle bra showcases your gals in the very best way.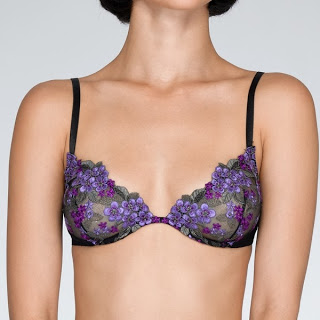 Hanky Panky Embroidered Tulle Underwire Bra ($69)Another pretty purple floral alternative, this one is best for A/B cups. 

How often do you replace your bras? Am I a over-the-shoulder bolder holder heathen?

Like this post? Don't miss another one! Subscribe via my RSS feed.