Lipstick Queen Velvet Rope Lipstick in Private Party

Princess of pigment Poppy King has brought lipwear to a new level with her latest Lipstick Queen collection, Velvet Rope. Taking a cue from certain high-end designers leaping into the high-end lipstick world, King serves up a beautiful lipstick with all the '40s glamour of a vintage iteration, with all the hydration of a modern one. Says King, "'40s products were female, not girly." Keeping that in mind, she drew inspiration from the clean product architecture of the era for her Velvet Rope gold magnet encased creations.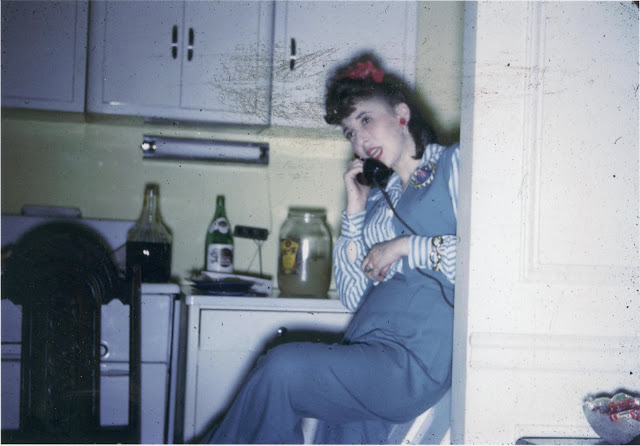 One of the things I love about King, and with which I totally identify, is that she has a near time traveler's love of the 1940s and adheres to its aesthetic entirely (my fascination with the late '50s/early '60s is similar). Lipstick was THE THING in the '40s. Check out this old photo of my grandmother, Natalie Adler, on the phone during her engagement party in 1943. She is impossibly glamorous and I have NEVER seen her without her lipstick on. She even had a dog years ago who knew he was going to get to go out when she pulled it out of a drawer by the foyer and applied it. 

In the photo, she's wearing a near-identical hue to Private Party, a vibrant pink while maintaining that quiet out-of-circulation hue of eras past with a subtle sheen and a silken feel and lightweight that belies its retro inspiration. It truly feels like a balm going on, while bringing matte A-game with mega pigment.
Get involved with the new Lipstick Queen Velvet Rope lipsticks, available in Private Party (pink), Brat Pack (true red), Entourage (wine), Black Tie (deep red) and Star System (nude). Each retail for $50 at spacenk.com. 


Like this post? Don't miss another one! Subscribe via my RSS feed.