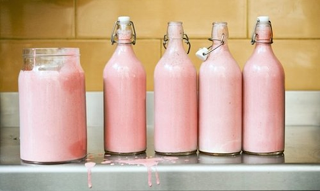 Dry face, damp fingers! You'll learn a lot from this exfoliation tutorial
[The Beauty Department]

The '90s are back, as are the era's hottest supermodels
[TheGloss]

I'd posit that 2 rows of lashes ALSO brought her luck. Here's how to get Liz Taylor lashes
[XOVain]

Your ultimate back-to-school guide
[Betty Confidential]

Hippos' breast milk is PINK. Someone tell the Plastics
[The Luxury Spot]

Gradient winged eyeliner
[Makeup.com]


Like this post? Don't miss another one! Subscribe via my RSS feed.