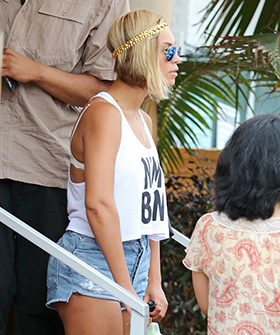 Well, that was fast. Beyonce's traded in her pixie haircut for an A-line bob hairstyle, punctuated with a headband that's two parts Nicole Richie and one part Karen Arnold of The Wonder Years. 

What do you think of Beyonce's new bob? 

[Source/Image]

Like this post? Don't miss another one! Subscribe via my RSS feed.